Discount Package: HR Handbook
Our HR Handbook templates package:
Brilliant 20% discount
Money-back guarantee
Plain English
Updated free for life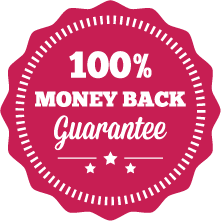 How Does It Work?
1. Download

2. Edit

3. Print

4. Sign
Here at Legalo we have been busy bringing you great templates at unbeatable prices. To give you even more savings on what you would pay high street solicitors, we have put this discount package together for you. It offers you a great 20% discount when you buy the full set of our HR Handbook templates in one go, which comprises the following HR policies:
our template Disciplinary Policy (which also includes a capability procedure);
our template Grievance Policy;
our template Anti-Bullying Policy;
our template Anti-Corruption and Bribery Policy;
our template Data Protection Policy (which includes a data security policy and a fair processing notice);
our template Dress Code Policy;
our template Equal Opportunities Policy;
our template Expenses Policy;
our template Health & Safety Policy;
our template Holidays Policy;
our template Maternity Leave Policy;
our template Retirement Policy;
our template Sickness Absence Policy;
our template Smoking Policy;
our template Social Media Policy; and
our template Whistle-Blowing Policy.
This is an opportunity to buy all of our HR templates, together making up an HR Handbook or Staff Handbook, at a generous discount.
To obtain this discount, simply click on the "Add To Basket" button on the right, which will add all of these policies to your cart and apply an automatic discount of 20% off our normal prices if you bought them separately. (Please ensure you do not also add any of the separate HR policies to your cart at the same time, or delete them before you check-out.) For more details on what is included in each individual HR policy, please click on the links to the right.
Legalo's HR Handbook
With this combined discount package, you still get:
professionally-drafted legal templates from an experienced UK solicitor
kept up-to-date with the latest changes in employment law;
free updates of all of these HR templates for life – when the law changes, we will send you the latest version;
the full text of our normal HR templates;
the full guides to go with the HR templates;
our money-back guarantee; and

the assistance of our free helpline, to help you find the right templates for you and assist you in using them.
So don't hesitate – start making savings on legal costs with the Legalo advantage right now.