Equal Opportunities Policy
Our equal opportunities policy template:
Money-back guarantee
Plain English
Helps you and your employees comply with the law
Expertly drafted by an experienced UK lawyer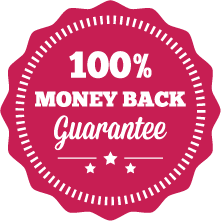 How Does It Work?
1. Download

2. Edit

3. Print

4. Sign
Our Equal Opportunities Policy template is for use by any employer. It provides rules as to how staff and their management should treat staff to avoid discrimination.
Equal opportunities laws in the UK have been in place for many years now, but have also developed and been extended over recent decades. There are certain rules that every employer must observe and it is their responsibility to ensure that its employees don't cause harassment or discrimination, as the employer can be held liable for the actions of its staff in this respect (known as vicarious liability). This policy (and of course ensuring it is enforced in practice) is a good step in the direction of ensuring the employer's legal responsibilities are complied with and that staff don't suffer discrimination. It sends a clear message to staff that they are not to cause, or contribute to, discrimination. It also assures staff who have suffered discrimination or seen another employee suffer, that they can raise a concern with management and not fear recriminations as a result.
A simple policy can effectively save you thousands of pounds in employment tribunal awards and the damage to your reputation from the bad publicity that can result from tribunal claims.
Using our Equal Opportunities Policy template
You will find our template really quick to complete – in just a matter of minutes. The guide that accompanies it will lead you through each section and explain the purpose of each. It could not be simpler.
Other HR Handbook documentation available
If you already have other HR policies, you can add this template to them as part of an HR handbook. Alternatively you can buy our complete HR Handbook and receive a generous discount of 20% on buying each policy separately. Have a look at our HR templates section for full details.
Clauses in this Equal Opportunities Policy
So you have an idea of what the policy covers, the following is an excerpt from this template's guide:
Equal Opportunities Statement – This section explains what an Equal Opportunities Policy is and that the employer is an Equal Opportunities Employer. This section lists the "Protected Characteristics" – those personal attributes that you must not discriminate against by law.
Policy Outline – The first paragraph states how this equal opportunities policy applies to all aspects of employment of staff.
In the second paragraph of this section, fill in the name or position of the person with whom any equal opportunities concerns can be raised.
While in the third paragraph of this section, the procedure is expressed to be non-contractual, employers should consult employees or their representatives if they are thinking of revising their policy. Please note that if the policy has been approved after negotiation with a trade union, it may have become a contractual term of the employees' contracts. In such a case, modify the template accordingly by deleting the third paragraph of this section (the words in square brackets).
Equal Opportunities and Discrimination – The first paragraph in this section sets out that this policy applies to all staff in their relationships with other employees and recruitment candidates, but also in their relationships with the public when they are representing the employer, e.g. when at networking events or in their dealings with customers.
The numbered paragraphs that follow set out the ways in which unlawful discrimination could occur and that the employees must avoid causing such discrimination (and by implication that the employer has a duty to avoid these sorts of discrimination from occurring).
Paragraph number 3 refers to the possibility of harassment occurring and having an Anti-Bullying Policy in place to deal with it specifically – if you need one, Legalo has such a template available. If you do not want to have one, then delete the whole of the sentence that is in square brackets.
Recruitment Process – This section sets out how to go about avoiding discrimination creeping into the recruitment process.
Disability Discrimination – This confirms the employer's commitment to the legal requirement to make reasonable adjustments to enable an individual to complete their work duties. This process requires co-operation from the disabled employee so that necessary adjustments can be considered together.
Part-Time and Fixed-Term Employees – This section states that the employer is committed to another legal requirement – to avoid discrimination that would result in part-time or fixed-term employees being treated worse than those that are permanent and/or full-time employees.
Disciplinary Action – In this section it sets out that if employees don't comply with this policy, it is a disciplinary offence.