Our Dress Code Policy template:
Avoid sex or race discrimination
Satisfaction guaranteed
Expertly-drafted HR policy
Part of Legalo's HR Handbook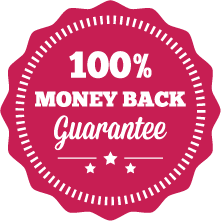 How Does It Work?
1. Download

2. Edit

3. Print

4. Sign
Legalo's Dress Code Policy template has been drafted so that it can be used by any type of organisation. It sets out how staff should dress and appear in the workplace or on work business outside the workplace. Its wording avoids race and sex discrimination in the application of your dress code standards in the workplace.
The dress code policy is comprehensive and covers:
what to wear or not wear;
when health and safety has an impact; and
the wearing of religious or cultural clothing in the workplace.
Other HR Handbook documentation
See our full range of policies for your HR Handbook here. If you need individual policies, you can buy just what you need. Alternatively, if you want to buy the complete set, you can do so at a significant discount on the price of buying them individually.
Guide to our Dress Code Policy template
With Legalo's dress code policy, you get a great template – the following excerpt from the guide to the template shows you what it covers:
Policy outline – This section sets out what the purpose of the policy is and the consequences of breaching it. If you do not have an HR Team, please delete the reference to it in the third paragraph of this section.
Workplace Appearance – This section sets out all the main rules regarding dress code. Feel free to adapt them to suit your organisation.
In the second paragraph of this section it covers businesses that have a uniform for some or all staff. If you do not use uniforms, then delete the section in square brackets. If you do, then fill it in as applicable.
In the third paragraph select whether staff in public-facing roles should wear smart or causal business wear.
The fourth paragraph sets out a list of types of clothing that are inappropriate. Feel free to add to, or delete from, this list as you see fit.
In the sixth paragraph in this section it requires staff to wear identity badges if they have been issued. If you do not use identity badges, then delete this paragraph.
Religious and Cultural Clothing and Attire – This section covers the wearing of religion or culture specific dress such as headgear. If you do not have an HR Team, delete the reference to it in the last sentence of this section.