Our Sickness Absence Policy template:
Helps you manage absence effectively
An essential part of your HR Handbook
Expertly-drafted
Cost-effective HR documentation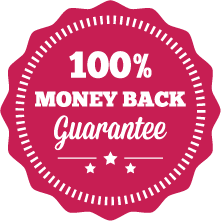 How Does It Work?
1. Download

2. Edit

3. Print

4. Sign
Our Sickness Absence Policy template is suitable for use by any organisation. It sets out how staff and management should deal with sickness absence in the workplace.
Putting in place this sickness absence policy (and of course ensuring it is enforced in practice) is a good step in the direction of ensuring the sick leave does not get abused or out of hand in your workplace. Using such a policy properly can help reduce absence in the workplace, promote productivity and save money.
The policy is comprehensive and covers sick pay, reporting absence and dealing with poor levels of attendance (i.e. as a disciplinary matter).
Other HR Handbook documentation
Legalo has a full range of policies for your HR Handbook if you need individual policies or you can buy the complete set at a significant discount on the price of buying them individually. You can find our full HR Handbook here.
Guide to this Sickness Absence Policy template
Below we have set out the main areas covered by this sickness absence policy, by way of an excerpt from the guide that comes with the template:
Policy outline – This section sets out what the purpose of the policy is.
Notifying us of your sickness – This section sets out what the employee must do if unable to attend work due to illness or injury.
Proof of sickness – This section provides that the employee can self-certify for the first 3 days of sick leave, but after that must provide doctor's certificates.
Statutory Sick Pay (SSP) – This section sets out the employee's entitlement to SSP. Adjust the Qualifying Days on line 2 if your employees work a different pattern for the purposes of SSP.
Company sick pay – This section sets out a top up to SSP – if you do not offer this, then delete the whole of this section, which is in square brackets. If you do offer it, then complete or adjust the parts in square brackets as you see fit.
Fit for work provision (FFW) – In the case of long-term absence due to sickness, it can help to get an occupational health assessment on the sick employee to see if anything can be done to get them back to work sooner – this section deals with this process. If you do not have a separate HR Team, then delete the references to them at the end of the first paragraph of this section and twice in the third paragraph.
Return-to-work interviewing – This section suggests you might find it helpful to carry out a brief return-to-work interview when an employee returns after a fairly long sickness absence. NB The meeting is not part of any disciplinary process.
Long-term or persistent sickness absence management – Where an employee has a poor attendance record, you may need to deal with it by a disciplinary process. The rest of this policy deals with this procedure. The process is not purely disciplinary and should also be used to see if the employee needs any adjustments (within reason) to their work (particularly if they are suffering from a long-term disability) or if the employer can do anything else to help the employee recover and return sooner, e.g. putting them on lighter duties or shorter hours for a period. It suggests an initial meeting is held and targets set for a return to work, followed by further meetings, culminating in a dismissal (and possible appeal against it) if the employee's absence has not improved.
Medical examination – As part of this process, the employee may need better medical evidence than the brief doctor's certificates the employee may have provided, in order to assess the matter. This section deals with that. NB An employee cannot be forced to attend such an examination, but a failure to co-operate will not normally help the employee in this process. The medical examination could be requested at any point in this process of sickness management meetings.
In the second paragraph of this section, if you do not have a data protection policy, then delete reference to this or consider purchasing Legalo's Data Protection Policy template.
First-step sickness absence meeting – This section sets out the purpose of the initial meeting to investigate the persistent or long-term sickness absence.
Failing improvement – If there is no improvement a further meeting is to be held. This may result in a warning that a failure to improve following the meeting may result in dismissal.
Last-step sickness absence meeting – The final step is to review the matter and consider if dismissal is appropriate.
Appeal process – If a dismissal is made there should be a right to appeal it. This section deals with that. In the first paragraph in this section, fill in the name or position of the person to whom any appeal notice should be sent.