Our health and safety policy template:
Helps raise safety awareness at work
Comply with the law
Expertly drafted in the UK
Satisfaction guarantee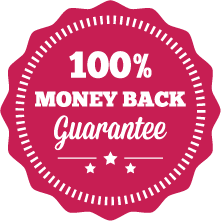 How Does It Work?
1. Download

2. Edit

3. Print

4. Sign
Health and safety is of paramount importance. Our Health and Safety Policy template can be  used by any organisation. It sets out how staff and management should deal with safety in the workplace.
There are certain rules that every employer must observe and it is their responsibility to ensure that its employees don't cause or contribute to injuries, as the employer can be held liable for the actions of its staff in this respect (known as vicarious liability). This policy (and of course ensuring it is enforced in practice) is a good step in the direction of ensuring the employer's legal responsibilities are complied with and that staff don't suffer injuries in the workplace. It sends a clear message to staff about their role in workplace safety.
A straight-forward policy, used to train and instruct your staff, can help protect (a) your workers from injury and (b) your business from damage to its reputation from the bad publicity that can result from personal injury claims.
The policy also highlights some of your duties as an employer to keep the workplace safe, e.g.  by providing training, and (where appropriate) protective equipment, carrying out regular fire drills and keeping your risk assessments up-to-date.
Using our Health and Safety Policy template
It will really only take you a matter of minutes to purchase, download and edit our template in Word to produce your finished policy. The guide that comes with it will explain each section and make it clear what you need to fill in. It couldn't be easier.
Other HR Handbook documentation
We have a full range of HR policies for you. If you need individual policies, you can just buy the ones that you really you need, or you can buy the full HR Handbook at a significant discount on the price of buying them all individually. Click here for full details.
Clauses in this Health and Safety Policy
From the paragraphs below (which come from the guide to the template), you can see what the policy covers in more detail:
Policy Outline – This section sets out the business's commitment to safety in the workplace. In the second paragraph in this section, fill in the name or position of the Health and Safety Officer.
Your Health and Safety Responsibilities – This section refers to the fact that all staff have a role to play in ensuring the safety of the workplace. It points out that a failure to observe safe working practices may lead to disciplinary action.
Information Sharing and Consultation – This refers to the employer's liaising with any relevant representatives of the employees such as a union in relation to health and safety issues.
Health and Safety Training – This sets out the employer's duty to provide staff with appropriate training.
Personal Protective Equipment (PPE) – This section covers the use of PPE.
Fire Safety – This section refers to the fact that all staff have a role to play in ensuring the fire safety of the workplace. It also sets out the basics on fire safety.
Risk Assessments and Minimising Risk – This refers to the business's carrying out risk assessments periodically.
Computers and Display Screen Equipment (DSE) – This section seals with the use of computer screens at work.
Accidents and First Aid – This section deals with the availability of first aid treatment at work and the need to see a trained first aider.
As a business, you should have an accident book in which all accidents and injuries at work are recorded. In the second paragraph in this section, fill in the location of the accident book.
Trained First Aiders & Locations; First Aid Kit Locations – In these two final sections you should list your trained first aiders – their names and locations – and then in the next table, the locations of first aid kits at your premises. This section should be regularly reviewed and updated by you.