Our Retirement Policy template:
Get compliant with the Equality Act 2010
Expertly-drafted HR policy
Quick and simple to complete
Satisfaction guaranteed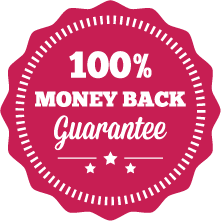 How Does It Work?
1. Download

2. Edit

3. Print

4. Sign
Our Retirement Policy template can be used by all types of organisations. It deals with:
how staff and management should handle retirement and
avoiding age discrimination in the workplace on this issue in light of the Equality Act 2010, which bans age discrimination at work.
Putting in place this policy (and of course ensuring it is enforced in practice) is a good step in the direction of ensuring that your business abides by the Equality Act 2010 and that your employees do not suffer from age discrimination at work in relation to retirement. You should also have in place an Equal Opportunities Policy that has a broader focus on the ban of age and other forms of discrimination.
The policy itself is drafted on the basis that the business is not setting a universal retirement age for its staff. The vast majority of businesses are following this course, as it is difficult in practice now (although not impossible or illegal in theory) to do otherwise. Therefore Legalo's template follows this most popular route. If you wish to set a universal retirement age for your staff, we would advise you to seek specific legal advice before doing so.
Other HR Handbook documentation
Complete your staff handbook with Legalo's range of individual policies – you can buy just those individual policies you need. Alternatively you can buy the complete set at a significant discount on the price of buying them individually.
Guide to our Retirement Policy template
The abbreviated guide to this template appears below, so that you can see what the Retirement Policy template covers:
Policy outline – This section sets out what the purpose of the policy is and the consequences of breaching it.
Responsibility for this policy – In the first two sentences of this section set out (a) who has overall responsibility for setting and implementing the policy and (b) who manages it on a day-to-day basis.
Your future arrangements – This section forms the main part of this policy and sets out how there will be no applicable set age for all employees to retire at and that they will not be discriminated against based on their age or their preferences for retirement age or date.
It notes that, while avoiding age discrimination, you can still handle concerns over an employee's competence or health as they age through the Disciplinary Procedure or Sickness Absence Policy as applicable. (If you do not already have such policies, you can obtain them from Legalo.) Care should be taken in enforcing those policies, to avoid (a) abusing their use or (b) making older staff feel incompetent or unwelcome. These routes should be the means by which an employer balances its duty to avoid age discrimination against the possible frailties of old age. It would also mean that those staff who are still fit and competent are allowed to continue to carry out good work well past what might have been the normal retirement age before the change in the law.
At the end of this section, if you do not have a Flexible Working Policy in your HR Handbook, then delete the whole of the sentence that refers to it.
Notice of retirement – This brief section simply asks employees to give as much notice of retirement as possible.