Discount Package: Business Start-Up
Our new business start-ups package:
The legal templates you need to start up
A whopping 25% discount!
Money-back guarantee
No jargon
GDPR-compliant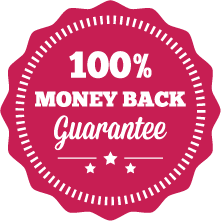 How Does It Work?
1. Download

2. Edit

3. Print

4. Sign
We have designed this special discount package just for a new business start-up. It includes our most popular templates.
All new businesses need a helping hand and this bundle of legal contract templates will give you everything you need to get your business started, without having to incur huge legal fees … and at a discount of 25% on our usual low prices! *
However if you are a sole trader or a limited company with only one shareholder, then have a look at our Business Start-Up discount package tailored to these types of business, so you don't buy more than you need to.
What is included in this business start-up pack?
This comprehensive business start-up package includes:
shareholders agreement – 2 versions **;
director's service agreement;
employment contract;
disciplinary policy & procedure;
grievance policy & procedure;
terms and conditions of trade – various types: goods/services; B2B & consumer sales;
website terms of use;
email disclaimer; and
our best-selling privacy policy and cookies policy (now GDPR-compliant).
All of these essential templates in this discount package, to help get your business start-up on the right legal track, for under £115. Together these are saving you thousands of pounds on the legal fees you would incur if you used a high street solicitor, and yet each of these great templates has been drafted carefully for you by an expert solicitor with many years of experience.
Get the full Legalo advantage for your business start-up …
And as if that was not enough, with this combined discount package, you also benefit from Legalo's unique suite of advantages, including:
the full guides to go with the templates;
our free helpline by email and telephone (does not include the giving of legal advice);
our no-quibble money-back satisfaction guarantee; and
free updates of these templates for life.
Good luck with your new business!
* Treating our bundle of terms and conditions of sale (4 different types are included) as just 1 at £24.95 – if you count them as 4, the discount is actually over 50%.
** Our shareholders agreement comes as 2 versions – (a) one for companies with just 2 shareholders and (b) one for companies with more than 2 shareholders. Both are included in this bundle at no extra cost.