Our Shareholders Agreement template:
Over 100 sold!
Drafted by an expert UK solicitor for reliability
Full guidance notes included for easy drafting
Suitable for any private limited company in the UK
Includes our no quibbles satisfaction guarantee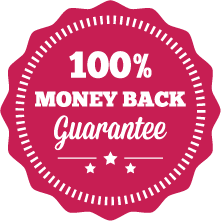 "I've used the Legalo shareholders agreement with a variety of clients who need to get something down on paper at the start of their business, as a cost effective route to good governance. It's a simple process, backed up with appropriate advice if you need it."
– Nick Forsyth, partner, Lambert Chapman Accountants
How Does It Work?
1. Download

2. Edit

3. Print

4. Sign
This template shareholders agreement is suitable for use in the UK by:
the owners of a private limited company that has been incorporated in England and Wales; and
owners of a private limited company that has been incorporated in Scotland.
This is one of our best-selling templates, with over 100 sold!
A shareholder agreement sets out the rights and obligations of each shareholder. It is an essential contract to put in place when a company has more than one shareholder. Whether you have a start-up or an established company, this agreement is a document that will provide peace of mind once it is in place.
Why do I need a Shareholders Agreement?
The purpose of a shareholders agreement is to cover key issues in a business relationship, for example:
documenting how the shareholders will run the company;
how to resolve a dispute between shareholders;
how the company is valued; and
what is to happen if a shareholder dies.
Our template deals with all of these issues. Putting in place a written agreement between the shareholders helps to ensure the smooth running of the company. Shareholders agreements greatly reduce the risk of a shareholders' dispute occurring in the first place. If a dispute does occur, then with a shareholders agreement in place, it will be much quicker to resolve. It also becomes far cheaper and less stressful to resolve, as the shareholders agreement includes a watertight mechanism to sort this out. So you save on legal costs, stress and wasted management time by using a good shareholders agreement.
It is a key document for shareholders in any business, but particularly suitable for small businesses or start-ups, due to its bargain price. Both majority and minority shareholders benefit from the comprehensive protection provided by a shareholders agreement. It also works really well when the shareholders hold equal numbers of shares, e.g. 50/50 or 33/33/33, 25/25/25/25, etc, but you can also use it when there are not equal shareholdings, e.g. 75/25, 60/40, etc.
If you are still in any doubt over whether you need this agreement, please click on this link to our separate blog article that explains the need for one: https://www.legalo.co.uk/blog/5-reasons-business-needs-shareholders-agreement/. Wikipedia also has a helpful article on what such agreements commonly cover: https://en.wikipedia.org/wiki/Shareholders%27_agreement. Call our free helpline now on 0333 355 4900 if you are still not sure.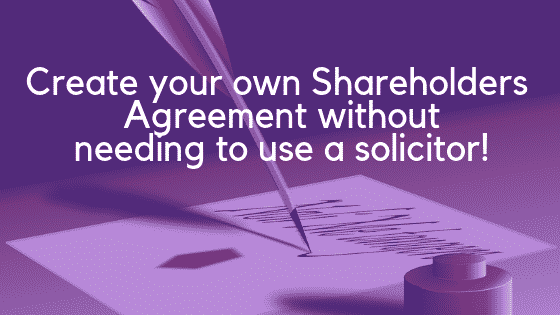 Why use our Shareholders Agreement template?
David drafted this template. He is our co-founding, experienced company and commercial solicitor. You get a template that you can rely on to be both comprehensive and free of legal jargon. David is an expert in shareholders agreements and has drafted many of these agreements for past clients. He has also dealt with resolving many shareholder disputes, so knows well how to prevent shareholder disputes arising. He brings all of this experience to bear in creating a great legal template for you at a very low cost. As a contrast, using a solicitors' firm to draft a customised shareholders agreement for you would cost in the region of £2,000 plus VAT normally.
The shareholders agreement is simple to complete. We include detailed guidance notes to walk you through every clause in the shareholders agreement. You can view a sample or abbreviated version of the guidance notes here. It covers all of the standard areas one would expect such an agreement to cover.
What is included in the download?
Included in the download when you buy this template are:
Shareholders Agreement for use when you have 2 shareholders; and
Shareholders Agreement for use when you have more than 2 shareholders.
So you can simply pick and use the version you need. Each comes with its own guide to help you complete it. The guide walks you through the shareholders agreement clause by clause, so it is much more than just a checklist of the matters to include. You will know what each clause's purpose is and how to fill it in, by deleting options that do not apply and filling in small details.
We have not adapted most of our templates specifically for use in Scotland. However, this one has, so you can use it for a company that is registered in Scotland, as well as one registered in England and Wales.
How To Draft Your Shareholders Agreement
Download this shareholders agreement in Word format. It is not available as a PDF as it will be much easier to edit in Word format. Once downloaded, edit it to your requirements.
The download includes great guidance notes. They take you through each clause in the agreement for absolute clarity. This makes completing the final shareholders agreement simple for you. As an example, you should allow for around an hour to complete the document.
The agreement is 14 pages in length. It provides robust protection for all shareholders, whilst remaining clear and simple to complete.