Our best-selling Privacy Policy template:
Now over 200 sold!
Get your website GDPR compliant quickly
UK-expert-drafted template for reliability
Easy to edit to your own requirements
Lifetime free updates of the template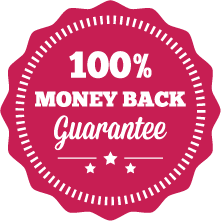 "Many thanks again for your excellent privacy policy template and the service you provide."
– Mr W of Harrow
"Just wanted to say thanks. Great website." [Privacy policy & terms of use of website]
– Mr W of St Stephen
"Thank you, I was not even fully aware of the GDPR changes, so grateful you contacted me and great that I get free updates on the template for life. Great service and product."
– Mrs S of Nottingham
How Does It Work?
1. Download

2. Edit

3. Print

4. Sign
Professionally-drafted by an expert UK solicitor, but available to you at a great price, this is our standard template for a Privacy Policy for your website. It is GDPR compliant, so you can comply with the changes in the law that came into force on 25th May 2018 (see below). It is also compliant with the Data Protection Act 2018, which came into force on the same day.
This is one of our best-selling templates, with over 200 sold!
Use this template for any type of website, e.g. business, forum, chat-room or blog, when you want to put in place a privacy policy. You then customise it to suit your needs, using our helpful guide.
This template privacy policy creates a robust and detailed policy, suitable for all types of commercial and non-commercial websites. As a bonus, our privacy policy also includes a cookies policy at no extra cost.
What does a Privacy Policy do?
Our privacy policy template provides a basic outline of the ways in which you will deal with customer's (including here any other users of your website) personal data and, as it states that use of the website and the supply of their personal data to you constitutes agreement for you to use it in accordance with this privacy policy, by implication you have their consent to do so. If you use personal data in other ways not mentioned in the template, then you may need to adapt the policy.
If you are a Web Design Agency and are looking for a Privacy Policy template for use with all your customers, we have a special offer on just for you and your customers. So please contact us on 0333 355 4900 or by email – [email protected] – and ask about our special offer.
David, our co-founder and lawyer of twenty years, has drafted this template. This ensures that you can rely on the document being up-to-date and comprehensive. Our free guidance notes are detailed and offer a clause-by-clause explanation of the privacy policy. They make completing the final draft quick and easy. Just click on the link for a copy of the guidance notes: guide to this privacy policy template.
The GDPR & the Data Protection Act 2018 are here
The EU Directive on data protection known as the GDPR now applies in the UK as of 25 May 2018 (the UK's Data Protection Act 2018 took over and applies after the UK left the EU). We have now fully updated the privacy policy template to ensure it complies with the GDPR and is up-to-date. For anyone who has bought our template previously, they will have free access to the updated version now, so they can download the latest version for free from their account (this principle applies to all our templates – you get free updates for life).
So, if you are not already complying with the changes in the law that came into force on 25 May 2018, then use our template. Legalo's GDPR-compliant privacy policy template will get your website compliant quickly.
For further information on the key changes being made by the GDPR, please read our blog article here. If you are a digital marketing agent or part of a marketing team, then please have a look at our detailed free guide on GDPR for Marketers here.
For information on the likely level of fines from the ICO for GDPR and data protection breaches, see this great article from ITPRO: https://www.itpro.co.uk/general-data-protection-regulation-gdpr/31025/gdpr-fines-how-high-are-they-and-how-can-you-avoid.
Using our Privacy Policy template
This template for a privacy policy comes in Word format. Download it at the click of a button once purchased. You can then easily edit it to suit your needs.
We provide a full money-back guarantee if you are not happy with your template document for any reason.
Once purchased, you can reuse this privacy policy for creating policies at no further cost. We keep our templates under review to ensure they are up-to-date. When we update a template that you've bought, we'll notify you by email. Then you can download the free updated template.
How and when to use our Privacy Policy template
If you want your website to be taken seriously by visitors, then you will need a Privacy Policy. Visitors can then feel assured that you are taking their rights seriously. When you purchase the template from us you can achieve this with very little expense. You will be able to download the template to your computer. Once you have done so, you can customise it to suit your website's needs.
This Privacy Policy template is a good choice for e-commerce websites. It also works for blog websites or forums and other non-business sites. The privacy policy is there so your visitors know what you do with the information they provide you when they visit your website. In it you would outline what information is kept and how the website will process and use this information.
The template will tell the visitor what you will do with the information. Also it advises if you are going to:
give it to third parties that are affiliated with you; or
if you will just keep it within your own business.
What else do you need?
If you sell via the Internet, then, in addition to a privacy policy, you may also need our templates for:
If you need all of these templates, you may be interested in our discounted bundle for website compliance, which contains all of these and more at a hefty discount.
If you would like to see our other e-commerce and internet templates, click on the link.
Why do you need a privacy policy?
It is a legal requirement to comply with data protection laws when handling data. Almost all organisations commercial or otherwise handle data. the privacy policy serves several purposes:  one is to let people know how you handle their data; the other is a legal requirement – to obtain their consent to your handling their data in the way outlined. Without the first, you cannot have the second.
What can happen if you don't have a privacy policy?
If you don't have a privacy policy you probably don't have the data subject's consent to handling their data. If that is the case, you are leaving yourself wide open to a huge fine from the ICO.
Get compliant: