Website Terms and Conditions
Our Website Terms and Conditions Template:
for sales to consumers
up-to-date with consumer protection laws
drafted by an expert UK lawyer
cost-effective legal peace of mind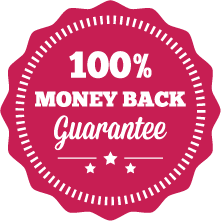 How Does It Work?
1. Download

2. Edit

3. Print

4. Sign
Our Website Terms and Conditions of Sale template is for use if you sell goods to consumers, but do not supply services as well (e.g. installation of the goods), other than delivery and related transit insurance.
These Website Terms and Conditions can be used whether:
1. you sell via a retail outlet; or
2. you sell via your website.
If you sell goods and services or just services, then see our other Terms and Conditions of Sale template for Consumer sales of goods and services. If you sell to businesses, then see our other Terms and Conditions templates for B2B sales of goods or B2B sales of goods and services.
Our guide that comes with the template when you buy it will help you produce your own professional version of suitable terms and conditions. It includes guidance on the various consumer protection laws that apply, particularly to distance sales (online or by telephone) – see below for details.
If you sell via the Internet, then, in addition to these terms that govern the contract for the sale of goods, you may also need our templates for:
If you need all of these templates, you may be interested in our discounted bundle for website compliance which contains all of these and more at a hefty 33% discount.
Consumer protection in website terms and conditions
When selling to consumers, you cannot have harsh terms that might act unfairly on the consumer, due to the extensive consumer protection rules that apply to protect consumers. This version of our various templates for terms and conditions of sale is only suitable for sales to consumers, and you would want to use our more robust terms that apply to B2B sales if you are selling to businesses.
For more guidance on what unfair terms mean in relation to dealings with consumers, see https://www.businesscompanion.info/en/quick-guides/good-practice/consumer-protection-from-unfair-trading.
If terms are unfair to consumers, then the retailer may not be able to enforce those unfair terms. In addition, Trading Standards, the Competition and Markets Authority and other regulators have powers to enforce the law on unfair terms to prevent a retailer from using them. There is a risk that your terms might be referred to one of them. They may review your terms and ask you to change terms that they feel are unfair to the consumer in the context of your business and how it operates.
At Legalo we cannot guarantee either (a) that your terms would never be referred to Trading Standards or (b) that under all circumstances they would never have any comment on them. However, please note that it may still be possible to explain your situation and negotiate with them, so as to produce a revised version of your terms that they agree not to pursue further. If you cannot reach such an agreement, then they can take you to court over it for a court ruling on what is fair to the consumer. Our terms are carefully drafted with all of this in mind.
Distance selling, etc with website terms and conditions
There are special terms that apply to sales from to consumers if done online or via telephone (distance sales) or at premises other than the retailer's shop (e.g. in the consumer's home). Our template complies with them.
The Consumer Contracts (Information, Cancellation and Additional Charges) Regulations 2013 came into force on 13 June 2014. They replace the older Consumer Protection (Distance Selling) Regulations 2000 and the Cancellation of Contracts made in a Consumers Home or Place of Work Regulations 2008 (known as the "Doorstep Selling Regulations").
Firstly, they require certain information is given to the consumer. The specific information varies depending on whether the sale is made (a) at a distance, (b) face-to-face or (c) in store.
At a distance or face-to-face off-premises: the following key information has to be given:
a description of the goods or service, including how long any commitment (e.g. a subscription) will last on the part of the consumer;
the total price of the goods or service (or the manner in which the price will be calculated if this cannot be worked out at this point);
the cost of delivery;
details of who pays for the cost of returning items if you have a right to cancel and change your mind;
details of any right to cancel;
information about the retailer, including their address and phone number; and
information on the compatibility of digital content with hardware.
On-premises sales: the retailer doesn't have to provide as much information in this instance, but it must still provide certain information. For example, information about the goods or services being bought, the price, the compatibility of digital content and details of any delivery costs.
Secondly, they provide for a cooling off period during which the consumer has a right to cancel the contract. The retailer must advise the consumer of this right. In the event it fails to inform the consumer of its right of cancellation, then the cancellation period will be suspended until the customer is made aware of their rights. If the retailer fails to advise of this at all, then the right of cancellation lasts for a year plus the cooling off period.
For distance contracts for goods, the cooling off period (which used to be for 7 days) now starts when the consumer places the order and lasts for 14 days from when the consumer receives the goods (or the last batch where 1 order is sent in more than one parcel – this does not apply to subscriptions). The consumer then has 14 days from the date he or she cancelled the contract in which to send the goods back.
The retailer must refund the original basic postage cost (but not any extra cost if you wanted a special delivery service). The retailer does not have to cover the consumer's return postage. However, if you do not want to pay the return cost, you need to tell the customer you will not pay for it (this is stated in clause 5.1 of our template).
However, exemptions to the cooling off period still exist for various goods, e.g.:
CDs, DVDs and software where the consumer has opened them;
goods that have a short shelf life, like foodstuffs; or
goods that have been altered or personalised for customers in some way, such a pair of trousers that has been shortened and as a result are incapable of being returned to the merchant.
(See clause 5.1 in the terms and conditions for a fuller list.)
Thirdly, retailers will also have to provide customers with confirmation of the purchase at the time of delivery or before any service is performed. Whilst this is no different from an instantaneous confirmation email provided by the retailer, retailers should be aware that they need to provide a full description of the goods and services purchased including their characteristics and the full price including tax and any additional charges or delivery prices.
Fourthly, for online orders, at the shopping basket stage of the order process, retailers must make the consumer fully aware that completing the transaction will result in the order being accepted and a charge will apply.
For online orders, pre-ticked boxes for delivery options over the cost of ordinary postage will not be acceptable – shoppers will need to complete these details for themselves or the retailer cannot impose the charge.
Fifthly, goods must be delivered within 30 calendar days of purchase unless the customer has expressly agreed otherwise.
Sixthly, online retailers have a new obligation to refund customers within 14 days of any order's being cancelled. Customers then have an obligation to return items within 14 days of their making the cancellation.
Seventhly, electronic content such as MP3 and video purchases are now classified as "digital content" and, as such, online retailers must now provide details of any technical functionality and any restrictions on the content. This is so consumers have better information before buying, as such digital products are incapable of being returned once these have been downloaded and as a result, the purchase price cannot be refunded.
Lastly, the use of premium rate telephone numbers for customer helplines is no longer permitted – customers can only now be charged at the standard rate.
Our template Website Terms and Conditions comply with all of these legal requirements and are fully up-to-date.
Using these Website Terms and Conditions of Sale
The guide includes advice on how to use your website terms and conditions effectively, so that you can be sure they apply and form the basis of the contract.
Printing these terms
The guide also includes a helpful section on how to format the terms to get them on one page of A4.
Clauses in these Website Terms and Conditions of Sale
What follows is an excerpt from the guide to the template, clause by clause. You will receive the full guide when you purchase the template.
1. Interpretation
This clause defines the main terms used in the website terms and conditions.
2. Basis of the sale
Although clause 2.1 attempts to exclude any terms proffered by a customer on their purchase order, this clause may not be effective – see the above rule about the last set of terms before the contract is formed being the ones that apply. Clause 2.3 puts a limit on the validity of any quotation that is not taken up quickly. If you send out an acknowledgement of order for all orders that you accept, then keep clause 2.4; if not, delete it. Clause 2.5 refers to customs duties other countries may charge being in addition to the price. In case you stock toys, etc for children, clause 2.6 refers to your not contracting with children (as they are legally incapable of being bound by contracts, so you need orders for them to be placed by an adult).
3. The Goods
Despite clause 3.1, to be fair to the consumer, the goods you sell should be a good match to any pictures or samples on your website or in your catalogue. Clause 3.2 refers to the customer relying on the product information that comes with the goods in the event of any conflict with information shown on the retailer's website.
4. Price
In clause 4.1 select whether the price is as per your website, quotation or acknowledgement of order. For sales to consumers you must always quote a VAT inclusive price (at least as the final total due). Clause 4.2 states that delivery charges, etc may be in addition to the basic quoted price, but you must show the consumer these before they place their order and they must not be included only because of a pre-ticked box in the ordering or check-out process.
5. Cancellation
Clause 5.1 refers to the statutory right of cancellation for consumers under the Consumer Contracts (Information, Cancellation and Additional Charges) Regulations 2013. This right applies to sales that are not made on the retailer's premises face-to-face (i.e. online sales, telephone sales or sales made face-to-face at other premises, e.g. the consumer's house or place of work). If you only sell from your retail premises face-to-face, then delete the whole of clauses 5.1 and 5.2. If keeping these clauses, clauses 5.1.1 to 5.1.3 set out the permitted exceptions to this cancellation right. The detail on the return of the goods and the refund due is in clause 5.2, but clause 5.1 states that the customer must pay for the cost of returning the goods.
Please note, if you need to keep these clauses but alter the wording of clauses them, your terms may no longer comply with the consumers' statutory rights. If you allow the supply of goods or services of the sorts mentioned in clauses 5.1.4 or 5.1.5 immediately after the order is placed, e.g. digital downloads, then at that point you need to remind the customer that they will lose the right of cancellation if they download them immediately and you should have them tick a box or similar to agree to waiving the cancellation right before the download takes place.
You will need to build that into your sales/order/download process. In clause 5.3, if no other cancellation right is offered, please delete all the words in square brackets in this clause. If you have deleted clauses 5.1 and 5.2, then delete the following words at the start of clause 5.3: "Except in accordance with the right of cancellation contained in clause 5.1,".
Please note, where keeping clauses 5.1 and 5.2, there is an obligation on the retailer to provide the consumer with a standard cancellation form to make cancelling easy, as noted above under the heading "Distance selling, etc". You should build this into your online system. (NB Legalo does not supply this form at present.)
6. Payment
In clause 6.1 choose which option applies: instant payment or later payment. Fill in the deadline for payment if the latter applies. Delete the last phrase of the first sentence of clause 6.1 if you always require payment before dispatching the goods. Although you can allow customers to pay for goods bought from you in four or fewer instalments within a year without needing a consumer credit licence, do not give the consumer any longer period of credit or require more instalments or you will be into the Consumer Credit laws, which add another level of complication and regulation – they mean you need the FCA's authorisation before starting to offer credit. If you breach the consumer credit laws, (a) it is a criminal offence and (b), if the customer fails to make the required payments or return the goods, you cannot enforce the agreement.
Clauses 6.2 to 6.4 apply where you are permitting payment over a period (within the above rules). Delete them all if this does not apply. In clause 6.2 there is provision for charging interest on late payment. You can choose your own contractual rate (so long as it is not unfairly high). Fill in the percentage interest you might charge. Clause 6.3 states that if the customer has been permitted by you to pay by instalments, any default in paying those on time will mean the whole of the balance is immediately due – if you do not permit instalment payments, then delete the whole of clause 6.3 and the words in square brackets in clause 6.4. Clause 6.4 states that if the customer is in financial difficulties (see the list in clause 12.1), then all payments become payable immediately.
7. Delivery
Clause 7 is about delivery of the goods. If you run a retail outlet where you never make deliveries (i.e. they are always collected by the customer when shopping at your store), then delete the whole of clause 7. Clause 7.1 permits delivery by instalments (if relevant). Clause 7.2 governs the return of packaging material, e.g. pallets and materials the supplier needs to take back for recycling. Delete clause 7.2 if it never applies. Clause 7.3 gives the supplier some flexibility on delivery dates quoted.
8. Retention of title
If you always get paid in full before making delivery, then you can delete the whole of this clause. This clause is about retention of title to the goods until they have been paid for in full. Any action against the consumer will need to be brought in the courts – any attempt to repossess the goods directly without going through the courts to do so could be seen as harassment and unfair to the consumer.
9. Warranties (sale of goods)
This clause sets out the warranty given by the supplier. Complete the details of the warranty you are giving in clause 9.1. Complete the warranty claim deadline in clause 9.1.1.
10. Limitation of Liability
This clause seeks to limit or exclude the supplier's liability in case something has gone wrong. If you alter this clause to try to limit your liability further, it may go beyond what is permissible when you deal with consumers.
11. Force Majeure
Clause 11.1 relieves the supplier from liability for delay caused by events outside of its control. Clause 11.2 allows either party the right to cancel the contract if this event prevents delivery for a number of weeks (fill in the number).
12. Default
If you always get paid in full before making delivery, then you can delete the whole of this clause. In the event of the customer's breaching the contract and not remedying that breach or becoming bankrupt, etc, the supplier can terminate the contract under clause 12.1. Clause 12.3 allows the supplier to suspend future deliveries by instalment if the customer is behind on payments. Clause 12.4 states that on termination all sums payable become due immediately. As with the note at clause 8, any enforcement action against the consumer should be via the courts, not direct to avoid harassment and unfairness.