Our Website Terms of Use Template:
simple to edit and complete
drafted by a UK expert for reliability
full guidance notes to assist in editing
cost-effective legal peace of mind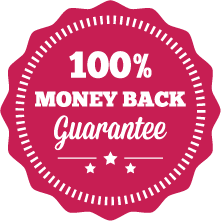 "Just wanted to say thanks. Great website." [Privacy policy & terms of use of website]
– Mr W of St Stephen
How Does It Work?
1. Download

2. Edit

3. Print

4. Sign
This is our standard website terms of use template – one of our most popular templates. We have designed it for use on any website you operate. So you can customise it to suit your individual requirements.
About our Terms of Use of Website template
This type of website terms of use puts in place a robust and detailed agreement. It is great for a business website or one run as a forum, chat-room or blog, among others. It sets out how visitors and customers are allowed to use and access your site. Also our template includes an "acceptable use" policy, which is very useful for forums and chat-rooms.
The template has been drafted by David, our co-founder and lawyer of twenty years. This ensures that you can rely on the document being up-to-date and legally comprehensive. Our detailed guidance notes (free with the template) offer a clause-by-clause explanation of the agreement and make completing the final document simple and fast. A copy of the guidance notes are available here: guide to this terms of use of website template.
If you only have a very basic website that is not e-commerce, nor does it allow users to post on it, you could instead use our Website Disclaimer, but most sites will benefit more from these Terms of Use of Website.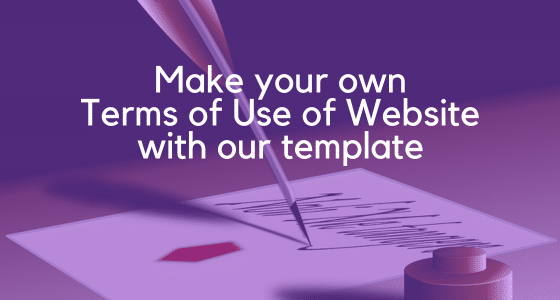 Using Our Terms of Use of Website template
Once bought, you can download this template for website terms of use at the click of a button. It will be in Word format and you can then edit it easily to fit your needs.
We are confident you will be very happy with your template document, but, in case you are not for any reason, we provide a full money-back guarantee for your peace of mind.
You can reuse the template as many times as you want for creating terms of use for other websites that you operate at no further cost. We review our templates regularly to ensure they stay up-to-date. When we update a template that you have bought, we will notify you by email and you will get a free up-to-date template.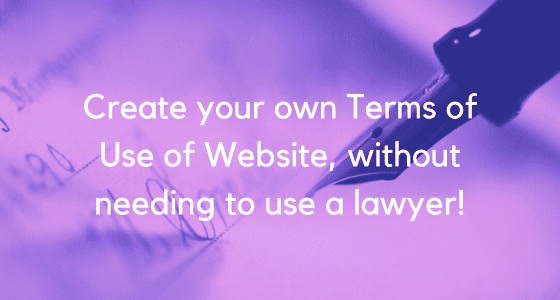 Other e-commerce templates you may need
If you sell via the Internet, then, in addition to terms of use of the website, you may also need:
When you need all of these templates, you may like our discounted bundle for website compliance, which contains all of these and more with a nice saving.
If you would like to see our other e-commerce and internet templates, click on the link.