Our Employment Contract template
Easy to use, reliable contract of employment
Guidance notes in plain English
Designed for all employees, except directors
Complies with the requirements of section 1 of ERA 1996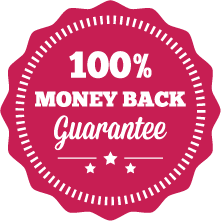 How Does It Work?
1. Download

2. Edit

3. Print

4. Sign
Use our standard template employment contract to put in place a comprehensive and robust contract with your employees.
Our template enables you to put in place a contract of employment with each member of staff that complies with section 1 of the Employment Rights Act 1996. That Act requires that all employees are given a written statement of the terms and conditions of their employment.
Our template contains all of the essential terms you must give to your employees, plus additional clauses to protect the employer against common issues.
As a standard employment template, this document is suitable for full-time and part-time employees whether they are engaged by you on a fixed-term, permanent or temporary basis.
This template is easy to use and can be customised to individual needs. A sample of the agreement can be viewed by clicking the preview button above.
Drafted by David, a solicitor of over 20 years, who specialised in Employment and Company law, you can be assured of getting a reliable document that will protect your position as an employer and meet your company's legal obligations.
Using our Employment Contract template
Once purchased, you will be able to download the document in Word format to your computer and then edit it to suit your requirements.
As with all of our employee contracts and templates, you get updates to the template free of charge for life. As and when we update the template, you will be notified and the new version will be available for download in your Legalo account that you created when you bought the document.
You will find all the standard clauses that are required for an employment contract in the UK. There are also clauses that can be used to customise the template to your specific situation. We have made editing the template easy for you by marking it with square brackets around the relevant parts of the text – what you need to do is also explained in the guide that comes with the template. If you wish to preview the template, just use the "Preview" feature on the page before you purchase anything.
Our detailed guidance notes (free with the Employment Contract template) make adapting the Employment Contract  easy and quick. A summary of the guidance notes are available here: guide to this Employment Contract template.
Understanding Employment Contracts
The Employment Rights Act 1996 requires that a written statement of the employee's terms of employment is provided to the employee within two months of starting work. When a written statement of terms is provided to the employee, it should be signed by both parties to form a legally binding contract.
During the two-month period, you can use our Job Offer Letter template if you prefer to set out the core terms of employment and then put in place a full contract before the two-month period ends.
Many companies use this two-month period as a probationary period, although a probationary period can be extended for up to six months.
This template is designed to be used for all your junior staff. For directors, managers, sales staff and other senior employees, please use our Director's Service Agreement template. Among other matters, that template includes additional clauses that give the company more protection against an employee's leaving to work for a competitor and pinching customers, ideas or intellectual property rights from your business, and thus causing potentially serious difficulties for your business.
Since our Employment Contract template has been compiled by a UK solicitor who is familiar with employment law, you can purchase with confidence.