Terms and Conditions of Sale to Consumers – Goods and/or Services
Our Consumer Terms and Conditions of Sale template:
for sales of goods and/or services to consumers
up-to-date with consumer protection laws
cost-effective legal peace of mind
drafted by a specialist UK solicitor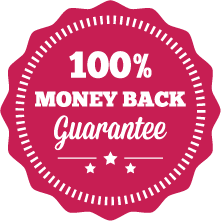 How Does It Work?
1. Download

2. Edit

3. Print

4. Sign
Our Terms and Conditions of Sale template is for use if you sell goods and services, or just services to consumers.
Using our Terms and Conditions of Sale Template
These terms can be used whether:
1. you sell via a retail outlet; or
2. you sell via your website.
If you sell goods only, then see our other Terms and Conditions of Sale template for Consumer sales of goods (website terms and conditions). However, where you sell to businesses, see our other Terms and Conditions templates for B2B sales of goods or B2B sales of goods and services. If you sell to businesses and consumers, it is better to have a different set of terms for each, as you need to be gentler with the consumers but can be more robust in protecting your interests via the terms when dealing with businesses.
Our guide (which comes with the template when you buy it) will make it easy for you produce your own professional version of terms and conditions that suit your needs. It includes guidance on the various consumer protection laws that apply, particularly to distance sales (online or by telephone). This is up-to-date with the latest consumer protection legislation.
Other Terms and Conditions Templates from Legalo
If you sell via your website, then, in addition to these terms that govern the contract for the sale of goods and/or services, you may also need our templates for:
If you need all of these templates, you may be interested in our discounted bundle for website compliance, which contains all of these and more at a generous discount.
For more about the regulations protecting consumer, see Wikipedia.
Guide to the Terms and Conditions of Sale template
For the majority of the text to the guide to the template, please see the page on our similar template: "Website Terms and Conditions" which are for the sale to consumers of goods only.
The following are the main differences:
1. Interpretation
This includes definitions of "Intellectual Property" (relevant to clause 14), "Services" and "Service Specification".
4. The Services
This additional clause in the Terms and Conditions covers the supply of the Services. Clause 4.2 gives the supplier some flexibility as to the timing of the supply of the services. However, you need to draw up a separate specification of the services you are providing and have the customer approve it.
Clauses 4 to 12 in the other guide are then renumbered as clauses 5 to 13 to suit this template.
7. Payment
In clause 7.1 choose which option applies: instant payment, later payment or payment by instalments. If the second of these options applies, fill in the deadline for payment. If the last of these options applies, fill in the details of the amounts and timing of payments due. Delete the 2 options that do not apply. Clauses 7.2 to 7.4 apply where you are permitting payment over a period. This is as permitted by the  Consumer Credit laws. The guide that comes with the template has fuller details on this. For example, where the services are provided over a period of time and paid for in stages, it might be unfair to a consumer to ask for full payment in advance if the services might take place over, say, a week or more.
10. Warranties (sale of goods and services)
This clause in the Terms and Conditions sets out the warranty given by the supplier for the goods and services. The warranty you are giving for the services is in clause 10.2. Then, next, complete the warranty claim deadlines in clause 10.2.1.
11. Limitation of Liability
Clauses 11.3 and 11.4 require the customer to ensure any premises (i.e. those of the customer) that the supplier is working in or on are safe.
14. Intellectual Property Rights
Clause 14.1 in the Terms and Conditions states that the supplier remains the owner of any intellectual property in the services. For example, know-how in designs and plans. This, for example, ensures that the supplier is free to supply similarly designed services to other of its customers in the future. So it means the designs are not exclusive to the customer.