Discount Package: Website Compliance
Our Website Compliance package:
Fantastic 33% discount
Stay legal with online trading
GDPR-compliant
Free updates for life
Money-back guarantee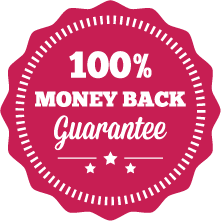 "Just wanted to say thanks. Great website." [Privacy policy & terms of use of website]
– Mr W of St Stephen
"Many thanks again for your excellent privacy policy template and the service you provide." [Privacy policy]
– Mr W of Harrow
How Does It Work?
1. Download

2. Edit

3. Print

4. Sign
This is a website compliance package offering you an unbelievable 33% discount off our normal low prices, if you buy this specially-selected bundle of templates. These templates, which include some of our most popular ones, have been brought together, because we want to make legal compliance issues easy for you. So be web legal and GDPR-compliant with our Website Compliance pack. See our "Be Web Legal" article and our guide on the GDPR changes for more details.
We know compliance can be a bit of a minefield. So here's a link to some helpful free advice on online selling and compliance: https://www.bigcommerce.co.uk/blog/online-business-laws/.
What's in the Website Compliance pack?
Because you want to get trading online legally, our special website compliance package includes all the templates you need:
our terms and conditions of trade templates (various types – both B2B and B2C sales; including ones suitable for online sales);
our template Privacy Policy (now GDPR-compliant);
a template Cookies Policy (included in the privacy policy);
our template Terms of Use of Website;
a template Acceptable Use Policy (included in the terms of use of website); and
our template Email Disclaimer.
This is a great opportunity to buy these website compliance templates because of this generous discount.
To obtain this discount, all you need to do is click on the "Add To Basket" button to the right, which will add the bundle to your cart and apply an automatic discount of 33% off our normal prices if you bought them separately. (So please ensure you do not also add any of the products to your cart separately at the same time, or delete them before you check-out.)
Get the Legalo advantage …
With this combined discount package, you still get all of the benefits of buying your legal templates from Legalo:
professionally-drafted legal templates from an experienced UK solicitor
kept up-to-date with the latest changes in the law;
free updates of all of these templates for life. So when the law changes, then we will send you the latest version;
the full text of our normal e-commerce templates;
the full guides to go with the e-commerce templates;
our money-back guarantee; and

free access to our helpline by email and telephone.
So what are you waiting for? Get saving now with the Legalo advantage.