Our confidentiality letter template is:
Drafted by a UK lawyer for reliability
Written in plain English
Easy to edit and complete
Cost-effective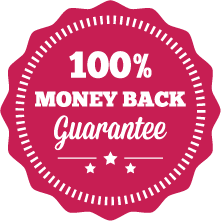 How Does It Work?
1. Download

2. Edit

3. Print

4. Sign
Use this confidentiality letter template when you are about to share your confidential information or ideas with another business or person. Using this document will protect your confidential ideas and information. It provides that the person you have shared your information or ideas with cannot misuse them.
Written in plain English, this letter template is the briefest and most straight-forward of all the confidentiality agreements that we offer. It has been drafted by a UK legal specialist with many years of experience in drafting confidentiality agreements.
This type of confidentiality letter is ideal when providing outline details or basic information that is confidential. Whether that information relates to an idea, a business concept or contract material, you can protect it with this letter. Before you disclose any of the confidential information or ideas, ensure that you get this confidentiality letter signed by the recipient. This letter is ideal where only one party is disclosing information that needs protecting. If both parties are doing so, then try our template for a mutual or reciprocal confidentiality agreement – click on the link.
Using the Confidentiality Letter
Once purchased, the confidentiality letter template can be downloaded from your account in Word format. It is easy to fill in, with the help of our free guidance notes, which are included with the download. Then you just need to print it off and get it signed by the other party. The whole process will only take you a few minutes.
You have permanent access to the confidentiality letter template through your account, in case you ever need to use it again. If we update it, we will let you know and you will have free access to the updated version. You can also email us or use our telephone helpline for free assistance with completing your template.