Short Confidentiality Agreement
Our Short Confidentiality Agreement template:
So simple – completed in minutes
Includes a guide for rapid completion
Drafted by a UK solicitor for reliability
Full money-back guarantee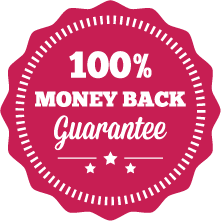 How Does It Work?
1. Download

2. Edit

3. Print

4. Sign
If you are looking for a very simple form of confidentiality agreement or a short-form version of one, then this template Short Confidentiality Agreement may suit you.
We have pared down this short confidentiality agreement template to its absolute minimum, to keep it as short and simple as possible. It also means that it is really quick and easy for you to fill in and use, which is useful if you are in a hurry.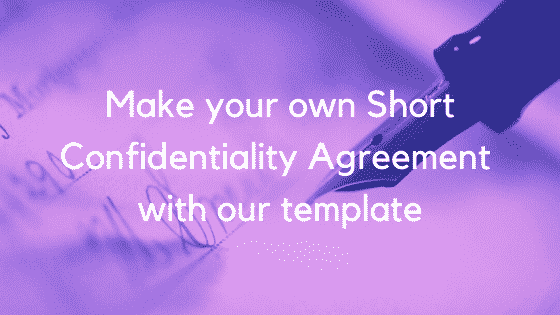 Using a Short Confidentiality Agreement
The short-form confidentiality agreement is set up as a one-way disclosure – so one party is disclosing details to another, and not as a mutual disclosure or exchange of information by both parties to the other. If you need a mutual or reciprocal confidentiality agreement, we have a suitable template here.
Our simple confidentiality agreement template is for use by a party who has agreed with a second party to release sensitive or confidential information to the second party on the condition it is not misused. It may be relating to discussions about a possible project together (i.e. a joint venture), an invention, idea or discovery by the first party or the second party buying the first party or its business.
You often need confidentiality provisions, such as those in this template, to protect ideas and other sensitive information. Copyright laws may extend a basic protection to some data and other information, but you need to protect the ideas or concepts behind information properly, as copyright laws do not protect ideas or concepts themselves. You should not disclose such information verbally or in writing until you have a signed confidentiality agreement in place. Without them, the law often does not protect you – see more on Wikipedia.
A confidentiality agreement may also be known as:
a non-disclosure agreement;
a non-disclosure letter;
an NDA; or
a confidentiality letter.
Why use a template from Legalo?
As with all our templates, this one comes with a guide to help you fill it in and it explains the purpose of each clause as well. A very experienced UK solicitor, who specialises in commercial contract drafting, has drafted it.
We have other variations on this draft agreement available if they would better suit you. Our full range of confidentiality agreements can be found here.
When purchasing a template contract from Legalo you can be assured of its quality and suitability, as we offer a full money-back satisfaction guarantee as well as numerous other benefits (read more about what makes Legalo unique here).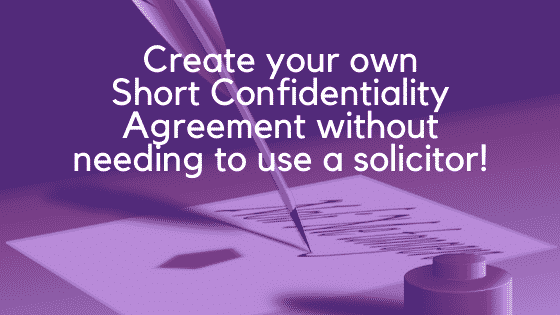 Guide to our Short Confidentiality Agreement
To give you a better idea of its contents, we have shown you an abbreviated version of our guide on this template below. (You receive the full guide when you buy the short confidentiality agreement template.)
Background
This explains the background to the short confidentiality agreement. Complete the details as applicable – e.g. type of business and purpose. Choose from the 2 options whether the Recipient is already operating in the same market or wants to do so.
Permitted Purpose – Fill in the details of what the purpose is of the recipient's receiving this information, e.g. to enter into a possible joint venture project together.
Numbered clauses
1.            Confidential Information – This refers to the Discloser's information being confidential.
2.            Obligations – This clause sets out the rules for the protection of the confidential information. This is what the recipient can and cannot do. On line 1 it states the obligations of confidentiality only last for 3 years. You can change this if you prefer.
3.            Exceptions – This clause acknowledges that if the information has lost its characteristic of being confidential, the protection of the agreement no longer applies to it. It is therefore important that the discloser is careful to maintain the secrecy of its information. These exceptions are standard provisions.
4.            Ownership – This clause makes it clear that the Discloser retains all rights over the material. So the Recipient will not own any of it.
Signature clause – This clause makes the agreement enforceable. The full guide that comes with the template when you buy it has a detailed guide on how to sign it correctly.