Reciprocal Confidentiality Agreement
Our Reciprocal Confidentiality Agreement:
Drafted by a UK specialist for reliability
Written in plain English
Simple to edit and quick to complete
Provides cost-effective protection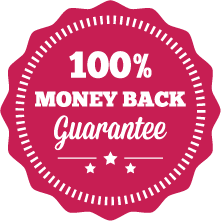 How Does It Work?
1. Download

2. Edit

3. Print

4. Sign
A reciprocal confidentiality agreement is also known as a two-way or mutual confidentiality agreement. This agreement is for use when two parties in a potential business deal are to disclose private information and ideas to each other and neither wants the other to misuse its confidential information or ideas, particularly if the business deal that was planned falls through. Our reciprocal confidentiality agreement will properly protect each business.
A reciprocal confidentiality agreement might be used if two businesses need to work together to bring a product to market or if you are considering a partnership, joint venture or other contract with another business. Both of the participants would have to provide confidential information to have this happen, and neither company wants to have their secrets compromised.
Such an agreement should be signed by  both parties before either discloses any information and ideas to the other, either verbally or in writing.
Using our Reciprocal Confidentiality Agreement template
The Reciprocal Confidentiality Agreement template is written in clear English by a UK legal expert, so the template will be easy for you to use. You can download it in Word from your account once you have bought it and you get a free guide with it to help you complete your document. It will only take you a few minutes to complete. Then you just need to get it printed and signed by both parties.
If you find you need any help in completing your document or have any queries about it, then contact our free helpline or send us an email.
Since you can re-use this document as many times as you need to, it is very cost effective. Whenever we update the template to cover any changes in the law, we will notify you and you will be given access to the latest version at all times.
If you only need to disclose confidential information in from one party to the other (and not reciprocally), then you may prefer to use our one-way confidentiality agreement – click on the link.
If you would like to know more about the contents of this template before you purchase it, then have a look at our very similar Simple Non Disclosure Agreement and scroll down to the heading "Clauses in this Simple NDA".