Will With Children (single person)
Our Will With Children (single person) template:
is suitable for a single person with children
has been drafted by a UK solicitor for reliability
includes detailed notes for easy completion
comes with our no questions, money-back guarantee!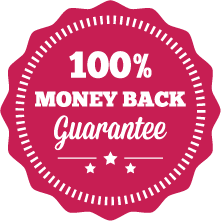 "It was so easy I filled it in during my lunch break."
– Mr C of Colchester
How Does It Work?
1. Download

2. Edit

3. Print

4. Sign
This template Will With Children (single person) is for use by a person that is single and has children. It is a variation of our standard couple with children will template. It also works if you are single, following divorce or another relationship break-up. At that point you would normally want to make a new will in any event – a divorce decree absolute would invalidate your old will. This will template is for you if this sounds like your situation and you do not intend to set up a trust through your will. For our full range of will templates click here.
Our full range of will templates are all suitable for people living in any part of the UK – England, Scotland Northern Ireland or Wales.
Using our Will With Children (single person) template
The document template has been specifically adapted for a single person with children, so you can make provision for leaving your estate to your children, friends family and others, such as charities, if you wish. It comes with detailed drafting notes that explain each clause in this will, to make writing your own will quick, simple and very cost-effective. You don't need to use a solicitor to ensure the will is valid, legal and binding – just follow our guide and save money on writing your will.
The template has been created by David, our co-founder and a fully qualified solicitor with many years of experience. This ensures your peace of mind when purchasing a document as important as a will. Our will template helps you to create your own will without the need for paying (or waiting for) expensive lawyers.
You can preview the guide to our standard will to see the sorts of things this will covers – click on this link.
If you ever need to amend or remake your will in the future, you will have continued access to this template free of charge. If we update it to keep abreast of changes in the law or practice, you will have free access to the updated version. So buy once and get free access and free updates for life.