Our Single Person Will template:
For creating an individual will
UK solicitor drafted for your peace of mind
Full guidance notes to ensure accuracy
100% money-back guarantee if not satified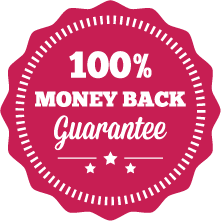 "It was so easy I filled it in during my lunch break."
– Mr C of Colchester [Will for single person with children]
How Does It Work?
1. Download

2. Edit

3. Print

4. Sign
This single person will template is for use when creating a will for just one person who is single and does not have children.
As a single person, if you do not make a will, then your estate would pass according to the Intestacy laws and your next of kin will inherit. By putting in place a will you get to decide exactly who your estate and possessions goes to.
Our template was drafted by David our co-founder and experienced UK solicitor. This ensures that you get an up-to-date, reliable document that you can use to easily create you will in literally minutes. The guidance notes make sure that there is no room for error.
Using our Single Person Will template
Once purchased you can download the template and start drafting your will. Once you have competed your document you simply need to print and then sign.
This template is just one of the many will templates that we offer on this website.
They are all suitable for use in any part of the UK – Northern Ireland, Scotland, England or Wales.
Do you use the excuse that you just don't have the time to go to the solicitors' office to draw up your Will? Well, you won't have to worry about finding the time anymore. If you use the downloadable templates on this website, then you can draft your Single Will in under ten minutes. All from the comfort of your own home.
You can save your completed Single Will to your hard drive and print them in a matter of minutes. If you need to rewrite the Will several times you will be able to do so. There's no extra charge for that and the original template Will can be stored online for free.
A qualified solicitor has drafted our Single Will template. This is so you can have peace of mind in knowing that it shall be legally valid once it is properly signed.
There is no need to pay the higher fees of a high street solicitor when you buy your downloadable document template here.
Why have a Single Person Will?
As a single person, a Will is needed for an executor to carry out your final wishes. Without a Will in place, there may be disputes between your relatives and close friends, as to what your wishes were regarding your estate and personal belongings. Therefore, simply make a will and avoid that heartache.
Some of the things that should be included in a Will for a single person include provisions describing what is to happen to any property that you own, how you want your personal belongings distributed and how your finances are to be dispersed.
Without a Will, your estate could go into probate for years. That might mean that those you wished to pass gifts to after your death cannot receive a thing.
Don't forget to include any vehicles, investments and property that you own. Don't wait until it is too late to specify your wishes to your loved ones. Leaving the process of creating a Will shall cause grief for those left behind when you pass away. If you would like to read more on using a will template, read this article on the Money Advice website.
Our website not only provides a template for a Single Person's Will, but you can also find a wide range of templates in our Wills section. They are all fully customisable, have been drafted by a UK lawyer and are easy to understand and execute.