Our Standard Will template:
Is easily edited to cover all situations
Has been drafted by a UK Solicitor for reliability
Includes full guidance notes for easy completion
Qualifies for our full money-back guarantee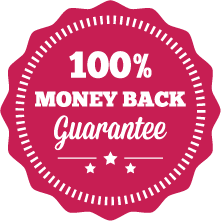 "It was so easy I filled it in during my lunch break."
– Mr C of Colchester [Will for single person with children]
How Does It Work?
1. Download

2. Edit

3. Print

4. Sign
Creating a last will and testament ensures peace of mind and the ability to set out your wishes. Make your own will with our standard will template. We have carefully designed our standard will online DIY template, so you can easily edit it to your exact situation and requirements.
We include full guidance notes to make the final will easy to complete, which you can preview. David wrote this template – he is our co-founding solicitor with over 20 years' experience. The template is comprehensive and you can rely on it to produce a valid and legally binding will. You can make a valid will using our template if you live in Scotland, England, Wales or Northern Ireland. Don't risk buying a template elsewhere that you cannot be sure will create a legally binding UK will.
The standard will template works for anyone who does not need to set up a trust through their will. It does not matter if you:
are married, unmarried or single; and
do or do not have children.
Two for the price of one and free updates for life
If you are married, in a civil partnership or in an unmarried relationship, you can both make a will from this template – buy it once, use it twice. In fact, as we give you free access to the template for life, you can download it and use it again free of charge when you next need to renew or update your will. Even better, whenever we update the template, you will get free access to the updated version. All this and you only pay once.
How to use our DIY Standard Will template
Once you have bought the template you can download it in Word format and begin making your will. The document includes square brackets ([ ]) around all parts of the template that need editing.
The detailed guidance notes on the template included in this will kit will guide you through each clause, explaining exactly what you need to consider and edit when you write the will. We have made writing your own will cost effective and very simple with this correct kit.
Other Will types for specific situations
As well this standard will template, we also offer a range of pre-edited wills that we have already customised to match common situations. From single person wills to mirror will templates, you can be sure that we will have a will pre-edited to suit you. You can browse the full range in our Wills section.
What if I do not make a will?
If you die without having made a will, then there are rules which determine who inherits your assets (your estate). They are called the "intestacy rules". For details on them see: https://www.gov.uk/inherits-someone-dies-without-will.
There are several situations where these could cause significant hardship in your family, if you don't make a will and therefore allow these intestacy rules to operate. For our blog article about these situations, read more here. Simply making a will allows you to control where your estate goes when you pass away, and this is always a better solution than leaving it up to the intestacy rules.