UK-solicitor-drafted Mirror Wills template
Simply, download, edit, print and sign
Create a valid binding set of joint mirror wills in minutes
Full money-back guarantee on our template
Purchase once and use the template for life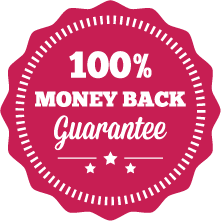 How Does It Work?
1. Download

2. Edit

3. Print

4. Sign
This is our Mirror Wills template. This document is for use when you want to create a pair of wills that mirror each other. (These types of will are often referred to as "joint wills" or "mutual wills" – they all mean the same thing.)
The template was created by experienced solicitor and Legalo co-founder, David. It is designed to be completed by you, without your needing to have any specialist knowledge. Also you can do it all without needing a solicitor, thus saving you both time and money. We provide detailed guidance notes with our template to make it really easy for you. This makes the job of preparing your will from it, quick and simple.
These mirror wills can be used in any part of the UK – Scotland, England, Northern Ireland or Wales.
Creating a pair of Mirror Wills
Our online set up enables you to purchase your template and then download in Word format to customise to your requirements.
We have designed the will template to give you a pair of joint wills that match each other.
Included with the download are our detailed instructions that take you through completing your mirror wills. Drafting time is approximately fifteen minutes.
Once downloaded, you then simply need to print the final wills and sign them.
David's many years of experience as a solicitor means that you get a document that you can rely on and will meet your requirements.
This is a cost effective way to create a pair of joint wills, without the cost normally associated with a high street solicitor or will writing service.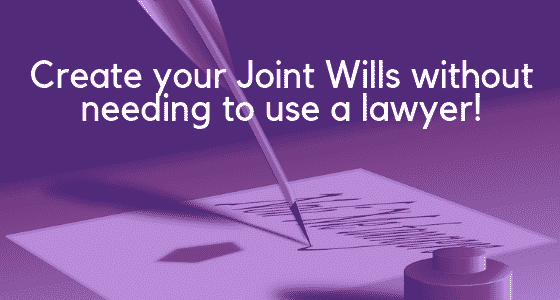 Is it time to revise your Will and that of your spouse or significant other? Perhaps you have not drafted a Will before. You and want to ensure that you have a Will in place to make sure your wishes are performed in the event of your death.
The process can take no longer than ten minutes from drafting online to the printing for your signatures when you have pre-prepared all your information. You will not find anything this easy and affordable with a high street solicitor. Take advantage of our easy-to-use template and receive peace of mind instantly.
What are Mirror Wills?
You may have heard the term, but be unfamiliar with what it means. A Mirror Will is a set of joint Wills where you leave all your earthly possessions to your spouse and they leave their possessions to you in the event one of you outlives the other.
This type of Will also works for partners that are not married or have had a civil ceremony and want to make financial provision for each other.
You can also include your children in these Wills if you and your partner have agreed to deal with that.
Our standard Will template has been customised to create the Mirror Will template and is one of a number of document templates available in our wills and probate templates section.
You may use this template more than once. So if at any time you and your spouse wish to change your Will, you can do so.
There will be no extra costs for using the template again. This means you can edit your Will many times over, without having to re-purchase the Will template again.
Pros and Cons of Mirror Wills
Pros:
Mirror Wills are ideal where you want a pair of joint wills that each reflect the other.
Each of the two individuals leave everything to each other. Provision can be included to make any children the beneficiaries.
Suitable for either married or unmarried Couples
Cons:
Either party can change their own Will at any time.
If your life circumstances change it is important that you make sure the Will is updated if necessary.
When to create this type of Joint Wills
A Mirror Will generally leaves everything:
firstly, to the surviving spouse;
secondly, if there is no surviving spouse, then to the children; or
thirdly, if there are no children, to a named beneficiary/ies.
It is the easiest form of a Will that a married couple or lifetime partners can draft. This simple template makes writing your Will fast and easy.
If you would like more information on creating a will, then this page on Advice Guide provides a lot of useful information. Also for more information have a look at our guide on completing the mirror wills template, which you can view here.
A Fast, Low Cost Online Service
With our online service, you get fast access. Our reliable template enables you to create your own pair of joint or mirror wills. We have written and rewritten the guidance notes based on customer feedback. They will guide you through your editing with ease.
If you have questions about how to use the template, then we are available via email or telephone to assist.
For Married and Unmarried Couples
The joint wills template can be used for married couples and also for unmarried couples. What is key for this type of joint will is that each partner wants their will to be identical to their partner's. It is very common for each party to leave all of their assets to their partner.
Provision can be included so that if one of the members of the couple dies then any children that they share will inherit the deceased partner's estate. This makes this type of will very popular as a joint will for a married couple. Alternatively if you are a couple with children and wish the children to inherit first then use the will for couples with children template.
Cost of Our Mirror / Joint Wills Template
Our set of joint Wills are just £29.95. Once purchased the Word document template is yours for life. If you ever want to update or change your Joint Will you can do so without any additional cost.
If you are not looking for a joint/ mirror wills template then you can see our full range of will templates here: click on this link.