Commercial Lease Agreement
Our Commercial Lease Agreement template:
Simple to edit and complete
drafted by a UK expert for reliability
full guidance notes to assist editing
cost-effective legal peace of mind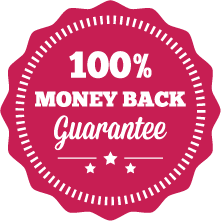 How Does It Work?
1. Download

2. Edit

3. Print

4. Sign
This is our commercial lease template for leasing business property based in England and Wales. The lease is not suitable for property based in Scotland.
If you are looking for a residential lease or tenancy, then please try our Assured Shorthold Tenancy Agreement template.
We have designed our commercial lease template for use when you want to put in place a straight-forward lease for commercial property. You can easily customise it to suit your individual requirements. This template is suitable for the letting of all types of commercial or business property in England and Wales when letting the whole building as one.
This type of commercial lease agreement puts in place a robust and reliable agreement. It is suitable for both short term and long term letting of commercial property where the parties don't require a break clause. If you do need a break clause, you can find it here, as a supplement to this commercial lease template.
David, our co-founder and solicitor of over twenty years, drafted the template. This ensures that you can rely on the document being up-to-date and legally comprehensive. Our detailed guidance notes (free with the template) make completing the final lease simple and fast. A copy of the guidance notes are available here: guide to this commercial lease template.
Letting part of a building
Our template is not suitable for letting part of a building, e.g. where there are shared areas. The latter is a more complex situation. For a lease of part, the landlord needs to reserve rights, charge a service charge and there may also be shared access-ways other shared areas and the rights of other tenants to consider. In such a case, you would be better served by taking professional advice from a solicitor. If you do not have one, then do contact us through our Find-A-Solicitor service for a no-obligation recommendation from our panel of experts.
Contracting out of the Landlord & Tenant Act 1954
If you wish to contract out of the provisions of the Landlord & Tenant Act 1954 that permit the tenant to ask for an extension of the lease when it expires, our guide and free declarations and notices assist you in this regard – they are included with this template when you buy it. Virtually all landlords do use this contracting-out process.
Using our Commercial Lease Agreement template
You can download this template for a commercial or business lease in Word format once purchased. Then edit it to your own needs quickly.
We provide a full money-back guarantee if you are not happy with your template document for any reason.
Once you  have purchased it, you can reuse the template as many times as you want for creating commercial business leases at no further cost. We keep our templates under review to ensure they are up-to-date. When we update a template that you have bought, we will notify you by email and you will get a free updated template.
Don't use it for letting property located in Scotland. This is because Scottish property law is very different to that of England and Wales.
What is a Commercial Lease Agreement?
If you have a building you own for business purposes, you will want to let it to a tenant. To do this, you will have to put in place a lease. You have a number of options. The licence to occupy business premises, for example, puts in place a very flexible agreement. However, it does not offer much protection for the landlord, as it is brief.
The tenancy at will is also a brief simple agreement, but neither party to the agreement can tie the other to a long notice period. This may not be ideal in many business letting arrangements.
This commercial lease agreement creates the most robust and formal of the commercial tenancies available.
The cost of our agreement is inexpensive compared to visiting a high street solicitor for the same document. With our free guidance notes, completing the final agreement yourself is easy.
As a standard lease template, the agreement is flexible. You can use it for a wide range of commercial property types. You can use this template agreement for letting office spaces, retail shops, warehouses or other commercial property.
Read our guide to this commercial lease template to get a better feel for the document. It details what you need to do to complete our lease template.
There is an optional clause that you can use to add a Guarantor. This means that, if the tenant is not meeting the rental obligations, the landlord can require the Guarantor to step in and meet them.
Other resources for landlords from Legalo
Click the link to see the full range of commercial property documents we offer.
We also have residential property agreements that would be suitable for use by a landlord of residential properties.