Licence to Occupy Commercial Premises
Our Commercial Licence to Occupy template:
A licence for any commercial premises
Provides a flexible way to let business property
Drafted by a UK Solicitor for reliability
Easy to edit template with guidance notes
Over 500 licence templates sold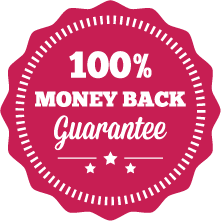 "Your website is very easy to use. I love it."
– Ms O'B of Taunton
How Does It Work?
1. Download

2. Edit

3. Print

4. Sign
A template for a licence to occupy commercial premises. If you are letting commercial property in England or Wales, use our best-selling licence to occupy template to put in place a simple, short-term agreement that provides a right to occupy any business or commercial premises. Not for use with property located in Scotland.
For residential property, please use the residential licence to occupy agreement, which is a variation of this agreement.
This is our best-selling template, with over 500 sold!
We have drafted our template agreement in clear plain English and it comes with full guidance notes, to ensure it is easy for you to complete.
You can complete it within 15 minutes and edit it to cover all or part of any type of commercial premises.
When to use a Licence to Occupy business premises
This agreement is a fairly short and simple contract. It is ideal for short term commercial lets of up to to twelve months. It can cover a longer period if you want to maintain a flexible arrangement with your tenant. If you want a longer fixed period than 12 months, then use a lease (and ensure you contract out of the Landlord and Tenant Act 1954).
In a licence to occupy you are not offering exclusive rights of occupation to the licensee. That means that you as the landlord can enter or use the property at any time as the business tenant.
This type of licence agreement is ideal for the situation where:
the landlord will use the premises jointly with the licensee; or
the licensee will use part of the landlord's business premises.
For example, the licensee might use part of the larger area used by the landlord, with a designated area for the licensee and some areas of joint use.
The length of the licence is generally kept flexible, with it rolling on from month-to-month. However, either party can terminate it by giving notice.
Normally licences to occupy keep the notice periods short. For example, one month. However, you can set them to what you agree with your business property licensee.
Using our Licence to Occupy template
David, our co-founder and solicitor of 24 years, carefully drafted this template for business owners. Therefore, you can rely on this template being both up-to-date and well drafted. The template is downloaded in Word format.
The download of this commercial licence agreement template includes full guidance notes. The notes take you through drafting the licence agreement clause-by-clause.
When you have paid, simply download our template in Word format, along with the supporting guidance notes.  Once downloaded you can easily edit and customise the template to your requirements. View a summary of the licence to occupy guidance notes to familiarise yourself with the main clauses.
If you are the tenant, do bear in mind that occupying under a licence to occupy offers minimal protection for your business. It excludes security of tenure (rights to remain on the property long-term or apply for a renewal of the term). An alternative is the tenancy at will template.
Use that template if your business will be the only business using the property. Again, it is ideal for short term letting where either party can give notice to terminate the licence at any time.
For a longer-term lease (one year or more) the business lease template would be the better option for your business.
If you would like to see our other commercial property agreement templates click on the link.
Terminating a Licence to Occupy
A key feature of the licence to occupy is that both business owners have flexibility. The licence agreement will not be for a fixed period of time. It will run on a monthly basis. You can set the notice period to however long you want.
In order to preserve the flexibility offered by this type of licence, the notice will usually be short. Our template states that either party can give the other business owner notice at any time to terminate the licence.
Alternatives to the Licence to Occupy template for business premises
If you want to put in place an agreement for a business premises that provides exclusive occupation for the tenant, then you should use a Tenancy at Will, if you still want to keep the agreement short and flexible.
A key difference is that with that agreement, you as the landlord would not have the right also to use the premises or enter them at any time without prior agreement.
As regards the term of the licence, if, in reality, the licensee occupies the property exclusively or you agree a fixed period exceeding six months, then the licensee could claim it has a "tenancy". The problem is that such a tenancy would be protected by the Landlord and Tenant Act 1954. In certain circumstances the tenant can claim a right to renew under that legislation. (See Wikipedia's summary of the right to renew here.)
A commercial premises licence agreement or a Tenancy at Will both suit short-term and flexible lettings. When letting your property for more than 12 to 24 months, or if you want to let it for a fixed period of time longer than 6 months, consider a commercial lease agreement.
If the arrangement is to be longer-term, then a more detailed legal agreement might be more suitable. It will also tackle this issue of contracting out of the right to renew the lease on expiry. Legalo offers a commercial lease template which you can for this purpose.
Putting in place a licence to occupy commercial premises is kept simple with our cost effective template.
Remember you get detailed guidance notes written by a solicitor to make it extra simple. If you do find yourself with any questions, then simply call our customer services team.