Our Tenancy At Will template:
Expertly drafted in the UK by a solicitor
Easy to complete with full guidance notes
Cost-effective legal reliability
For a simple, short agreement
Now over 100 sold!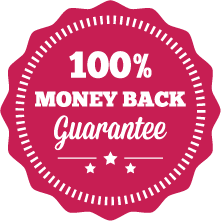 How Does It Work?
1. Download

2. Edit

3. Print

4. Sign
This is our standard template for a Tenancy at Will. It is designed to be used when you want to put in place an informal tenancy for the short-term letting of commercial property. You can easily customise it to suit your individual requirements. It comes with a guide to help you. It is for property in England and Wales, but not Scotland.
If you are looking for a similar short-term informal tenancy agreement, but for residential property, then please have a look at our Licence to Occupy Residential Property template.
The template has been drafted by David, our co-founder and lawyer of twenty years. This ensures that you can rely on the document being up-to-date and legally comprehensive. Our detailed guidance notes (free with the template) offer a clause-by-clause explanation of the Tenancy At Will and make completing the final document simple and fast. A copy of the guidance notes are available here: guide to this template.
Using our Tenancy At Will template
Download this template in Word format at the click of a button once purchased. It comes along with a guide on completing the template. You can then quickly edit the template to adapt it to your own needs. With the guide to help you, we are sure you will find this  simple process.
You can also contact us by email or use our free helpline for support if you have any queries on how to use the template or complete it: contact us.
We provide a full money-back guarantee if you aren't happy with your template document for any reason.
Once purchased, you can reuse the template to create additional Tenancies at Will at no further cost. We keep our templates under review to ensure they are up-to-date. When we update a template that you have bought, we will notify you by email and you will get access to the updated template for free.
How and when to use our Tenancy At Will Template
Our Tenancy at Will template is for use by a landlord to let commercial premises (or part of it) to a tenant for a short informal period. For more information on this, please see our guide to this template.
For Investopedia's take on a tenancy at will see: https://www.investopedia.com/terms/t/tenancy-at-will.asp.
If you would like to see our other commercial property templates click on the link.