Authorised Guarantee Agreement
Our Authorised Guarantee Agreement template:
easy to use and reliable
drafted by an expert UK lawyer
guidance notes in plain English
cost-effective peace of mind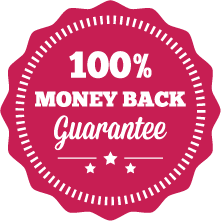 How Does It Work?
1. Download

2. Edit

3. Print

4. Sign
This is our Authorised Guarantee Agreement template (or AGA). Use it when you want to transfer an existing commercial lease of a property in England or Wales. This is not for use with property based in Scotland.
An Authorised Guarantee Agreement is needed for the assignment of the remainder of the term of a lease of business premises to a new tenant – "the assignee" – if the lease is classed as a new lease under the Landlord and Tenant (Covenants) Act 1995.  This is normally any lease granted on or after 1 January 1996.
This Authorised Guarantee Agreement template will ensure you can put in place a robust and detailed agreement. It is suitable where you either do not have an agreed form of AGA from the lease, or you do not want to use that one. You can customise it to suit your individual requirements.
David, our co-founder and solicitor of more than twenty years, drafted this template. This ensures that you can rely on the document being up-to-date and legally comprehensive.
Our detailed guidance notes (free with the Authorised Guarantee Agreement template) make adapting the Authorised Guarantee Agreement easy and quick. A summary of the guidance notes are available here: guide to this Authorised Guarantee Agreement template.
Using our Authorised Guarantee Agreement template
Download this Authorised Guarantee Agreement template in Word format once purchased. Following our free guide, you can then edit it to suit your own needs.
To ensure customer satisfaction, we provide a full money-back guarantee. So if you are not happy with your purchased template for any reason, just get in touch.
Once purchased, you can reuse the template as many times as you want for creating Authorised Guarantee Agreements at no further cost.
We regularly review our templates to keep them up-to-date. When we update a template that you have bought, we will notify you by email and you will get a free updated template.
If you need the full batch of documents for the assignment of a lease, we offer 20% off when you buy them all at the same time using our discount package – click here for more details.
Click the link to see the full range of commercial property documents we offer.