Break clauses for commercial lease agreements
Our Break Clause templates:
supplement our Commercial Lease Agreement
cost-effective legal peace of mind
simple to edit and complete
drafted by a UK solicitor for reliability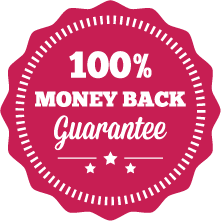 How Does It Work?
1. Download

2. Edit

3. Print

4. Sign
Our commercial lease break clauses are a supplement for use in our Commercial Lease Agreement template. They are not a complete lease on their own. You need to purchase the commercial lease agreement template as well if you want to use them. They comprise:
a landlord's break clause; and
a tenant's break clause.
You will receive both versions and can use which you need: one or the other or both.
The break clauses are simple to slot into our commercial lease agreement and come with a brief guide telling you how to do this. For further details on our commercial lease agreement template, see the links on the right for our commercial lease agreement template and the guide to it.
While you can use break clauses in all sorts of long-term contracts, to bring them to an end early, these clauses are designed specifically for use only with our commercial lease agreement template.
Here is Wikipedia's brief explanation of what a break clause is: https://en.wikipedia.org/wiki/Break_clause.
Our break clauses are only for leases of property based in England or Wales. They are not for use with property located in Scotland.