Our Website Disclaimer template:
quick to edit and complete
drafted by a UK legal expert
guidance notes, to make editing easy
a cost-effective solution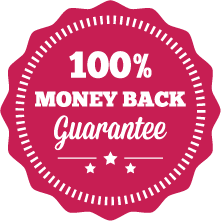 How Does It Work?
1. Download

2. Edit

3. Print

4. Sign
A Website Disclaimer of some sort should be used on all websites, including blog sites and other personal websites. Most websites should use the longer Terms of Use of Website template – our terms of use include this disclaimer. When you use the Website Disclaimer you will be protecting yourself and your website against any legal liability to visitors of your site. If you are compliant with the e-commerce laws of the UK you can also help your rankings with the search engines. We have had the Website Disclaimer template drafted by a solicitor so that it conforms to the laws, yet it is easy to read and understand. You will be able to customise the template to meet you specific needs. Once you have customised it, you can store it as well as manage it online.
Save money by purchasing the Website Disclaimer template from us. This easy-to-use template is competitively priced. If you are involved in running a website, you may also need some of the other e-commerce templates we have.
Using our Website Disclaimer template
You could use the Website Disclaimer for a small website or blog site where you don't want our more detailed Terms of Use of Website template. This document isn't as thorough as the Terms of Use of Website, so be sure you don't purchase this document if you need the longer more detailed version.
This Website Disclaimer will clearly state the liability extent you have in the use of your website by others. The Website Disclaimer can be used in England and Wales.
Some of the things that can be listed in the Website Disclaimer would be that you are vigilant about keeping the information current and correct, but there is no guarantee that the information is complete or accurate. It will also include a disclaimer that your web site isn't to be held responsible for losses or damages that could arise from data. If you find out a mistake has been made on your website, you need to fix the mistake, as the Website Disclaimer doesn't mean you shouldn't fix it. You will however, be covered from any issues that may have occurred because of the mistake.
When you complete this Website Disclaimer you could post it in several areas on your website. Think about putting it in the About Us tab, FAQ tab or Help tab of your website. This document will give you protection by limiting what you would be responsible for.
You wouldn't want to use this shorter form if you have any interactive website features (use our fuller Terms of Use of Website template instead). It should be used for websites that deal only in hyperlinks or html forms. Your website should be used as an information only website to make use of this easy-to-complete template.