Simple Non-Disclosure Agreement
Our Simple Non-Disclosure Template:
Provides essential protection
Takes less than 10 minutes to complete
Includes full guidance notes
Was drafted by a UK solicitor for reliability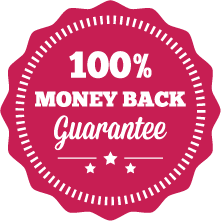 How Does It Work?
1. Download

2. Edit

3. Print

4. Sign
This is our short form or simple non-disclosure agreement. Essentially this is a simplified version of our standard template for a one-way non-disclosure agreement. It is only a little shorter, so that it still provides the same level of essential legal protection for the party disclosing its important information. You can therefore be sure that your information will still have  a proper level of legal protection, even when using this simplified version.
Why do you need this agreement? UK copyright law does not cover ideas, so to protect your idea, you need to get a Non-Disclosure Agreement signed before you disclose your idea to someone else. Other information may only have a very weak protection from copyright laws (and the ideas behind that information will be unprotected by copyright law). This template is the ideal solution for businesses or people who need to protect their confidential information and/or ideas, but do not want the document to go into a great amount of detail.
This agreement may also be referred to as a "confidentiality agreement" – our Simple Non-Disclosure Agreement template covers all the same things as a confidentiality agreement would.
Using our Simple Non-Disclosure Agreement template
We include full guidance notes with the download of the Simple Non-Disclosure Agreement template in order to make it quick and easy for you to complete your contract. If you have any problems or are unsure when to use this template, you can call our helpline number or send us an email and we will provide free support for you.
Once you have completed your document, print it off and get it signed by both parties, then you are ready to disclose confidential information or ideas, knowing you are properly protected.
To see the full range of our non-disclosure agreements click on this link. If both parties are to disclose confidential information to each other, then you instead need our reciprocal non-disclosure agreement – click the link.
Clauses in this Simple NDA
Below you will find an excerpt from the guide to this simple NDA template:
Numbered clauses
1. Interpretation – This clause defines the main terms used in the agreement.
Confidential Information – This states what constitutes confidential information – amend the words in square brackets if need be, so that they refer to the types of information that might be disclosed under this agreement.
Copies – This ensures that any Confidential Information on computer media, etc is covered, and not just hard copies.
Permitted Purpose – Fill in the details of what the purpose is of the recipient's receiving this information, e.g. to enter into a possible joint venture project together.
2. Purpose and use of disclosed information – Clause 2.2 provides that the confidential information is only to be used for the permitted purpose. Clause 2.3 provides that any information disclosed prior to the date the agreement is signed is also to be protected. Please note however that this is not ideal, and may not work if you did not state verbally that the information was to be kept confidential at the time it was disclosed – you should only disclose sensitive information after signing such an agreement. Clause 2.4 extends the protection to any copies the recipient makes as part of the permitted purpose, and states that the discloser can require the originals and all copies to be returned, destroyed or erased.
3. Obligations – In addition to clauses 2.2 and 5.1, this clause sets out the rules for the protection of the confidential information – what the recipient can and cannot do.
4. Exceptions – This clause acknowledges that if the information has lost its characteristic of being confidential, the protection of the agreement no longer applies to it. It is therefore important that the discloser is careful to maintain the secrecy of its information. These exceptions are standard provisions.
5. Permitted third party disclosure – Clause 5.1 restricts the recipient from passing on the information, even to members of staff.  Choose which of the 2 options in clause 5.1.1 you prefer – the first is the more restrictive. In exceptional cases a court or other governmental authority having special powers might order disclosure of the information by the recipient – see clause 5.2. The recipient will have to comply if this is the case, as permitted by clause 5.2.
6. Copies – This clause means that copies must be limited in number, protected by the recipient and owned by the discloser.
7. Term and termination – Even though this agreement can be terminated by either party on notice, the confidentiality provisions will survive and remain in place without a time limit.
Various other miscellaneous clauses are also included in the template in addition to those main ones mentioned above.