Deed of Assignment of Lease
Our Deed of Assignment of Lease template:
easy to customise to your requirements
UK-solicitor-drafted template for peace of mind
full money-back guarantee
cost effective legal certainty with a legally binding Deed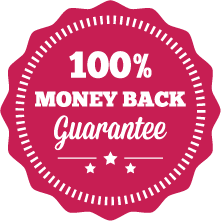 How Does It Work?
1. Download

2. Edit

3. Print

4. Sign
Use our Deed of Assignment of Lease template when there is an unregistered lease of commercial property that is to be assigned from the existing tenant to a new one for the rest of the lease's term. This will probably require the landlord's consent (check this in the existing lease). Landlords give such consent in a "licence to assign" normally. Legalo has a licence to assign template available for this if needed. Use this template for property situated in England or Wales, but not Scotland.
Our co-founder and lawyer of twenty-five years, David, drafted this template. This ensures that you can rely on the document being up-to-date and legally comprehensive. Our detailed guidance notes (free with the template) offer a step-by-step explanation of the deed. They make completing the final document fast and easy. A copy of the guidance notes are available here: guide to this deed of assignment of lease template.
Using our Deed of Assignment of Lease template
Download this template for a Deed of Assignment of Lease in Word format once purchased. You can then easily edit it to suit your own needs.
We provide a full money-back guarantee if you are not happy with your template document for any reason.
Once purchased, you can reuse the template as many times as you want. So you can then create further  deeds of assignment at no extra cost. We keep our templates under review to ensure they are up-to-date. When we update a template that you have bought, we will notify you by email. You will then get a free copy of the latest template.
How and when to use our Deed of Assignment template
Do not use this assignment where you have a lease registered with the Land Registry. (This would be due to the lease originally being for 7 years or longer when first granted.) If the lease is registered, instead of a deed of assignment, you need to use form TR1 – this form is available free of charge from https://www.gov.uk at: https://www.gov.uk/government/uploads/system/uploads/attachment_data/file/390836/TR1__web_friendly_PDF_.pdf. You'll also need an ID1 or ID2 form each for the old tenant and the new tenant, assuming neither has a solicitor acting for them. Again, you can find these forms available free of charge from the Land Registry here: https://www.gov.uk/government/publications/verify-identity-citizen-id1 and https://www.gov.uk/government/publications/verify-identity-corporate-body-id2.
You will need to go with your ID paperwork to a solicitor or notary public local to you for the relevant form to be signed off. There will be a charge for this, but it will be considerably less than if you had the law firm do all of the legal work for you. Bear in mind that a lot of firms of solicitors may refuse to help you, as you are doing the main assignment work yourself and therefore cutting them out of a job. You might therefore find an independent notary public near you to be more willing to help you and in many cases cheaper.
In all other cases you can use this deed of assignment template.
Discount Package available
If you need the full batch of documents for the assignment of a lease, we offer 20% off when you buy them all at the same time using our discount package – click here for more details.
If you would like to see our other commercial property templates click on the link.