Discount Package: Assignment of a Lease
Our lease assignment package:
all the templates you need to assign a lease
fantastic 20% discount
Money-back guarantee
No jargon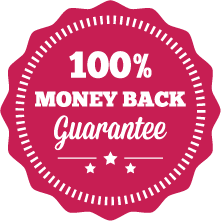 How Does It Work?
1. Download

2. Edit

3. Print

4. Sign
This is a package to give you 20% off when you buy the set of all the templates you could need for the assignment of a commercial lease (for property in England or Wales, but not Scotland) together:
our template Deed of Assignment of a Lease;
our template Licence to Assign;
our template AGA or Authorised Guarantee Agreement; and
our template Declarations and Notices to contract out of the Landlord & Tenant Act 1954.
This is an opportunity to buy all of these great commercial property templates at a generous discount.
However, please note:
If the original grant of this lease predates 1996 or you are using the draft AGA contained in your lease, you may not need the Authorised Guarantee Agreement.
If your lease is already registered at the Land Registry (because it was for a term of 7 years or more when originally granted), you will need a form TR1 (find it for free at the Land Registry's website) and a form ID1 or ID 2 for old tenant and new tenant (also free from the Land Registry website), instead of the Deed of Assignment of a Lease.
If your lease is not contracted out of the Landlord & Tenant Act 1954 (which would be unusual), then you will not need the Declarations and Notices to contract out of it (but they are free of charge from us anyway).
To obtain this discount, simply click on the "Add To Basket" button on the right, which will add this batch to your cart and apply an automatic discount of 20% off our normal prices if you bought them separately. (Please ensure you do not also add the templates separately to your cart at the same time, or delete them before you check-out.)
Money off, but still the full Legalo advantage …
With this combined discount package, you still get:
the full text of our normal commercial property templates;
the full guides to go with the commercial property templates;
our money-back guarantee;
free updates of these commercial property templates for life; and
the use of our free helpline to help you get the right template and to use it (legal advice not included).
We will be happy to help you if you contact our helpline by telephone or email, to ensure you know how to use your template – we want to make it easy for you and be sure you are happy with the templates you have purchased. Our helpline Contact details are here.