Reciprocal Non-Disclosure Agreement
Our Reciprocal NDA template:
Good value peace of mind
Simple to customise to your requirements
Drafted by a UK Lawyer for reliability
Uses plain English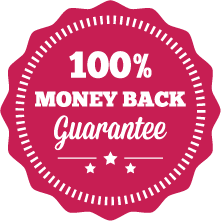 How Does It Work?
1. Download

2. Edit

3. Print

4. Sign
If your business needs to enter into an agreement with another to disclose private information or ideas between each of you, then you will need to have a Reciprocal Non-Disclosure Agreement in place. We have had a very experienced UK lawyer draft this template for you for this purpose. It is in clear and concise English, so that it is easy to use.
A Reciprocal Non-Disclosure Agreement can also be known as a Two-Way or Mutual Non-Disclosure Agreement. They will do the same thing and protect any confidential information that is exchanged between two parties. You could use this agreement, for example, when two businesses need to work together to bring a product to market. If this is a situation where both of the participants would need to exchange confidential information in order to work together, and neither company wants to have their secrets compromised, then you need this agreement in place.
If you are considering entering into a partnership, joint venture or other contract with another business, getting the Reciprocal Non-Disclosure Agreement signed from the outset will be important. This agreement also is a powerful tool in case the planned partnership, joint venture or contract doesn't go through. The parties involved will still be held to the same confidentiality agreement, so you know your idea or product will still be protected.
Anyone that is in business should not have a problem signing the Reciprocal Non-Disclosure Agreement. Because this Reciprocal Non-Disclosure Agreement protects both parties equally, it should be easy to get both parties to agree to sign it.
Using our Reciprocal Non-Disclosure Agreement template
You should get this agreement in place before either party makes verbal or written disclosures of confidential information or ideas. Once you have purchased the template, you will be able to use it again and again whenever you need to at no further cost. You can download the template to your computer in Word format. It is also possible to save, make amendments and store your completed template and documents in the virtual control panel in your account.
Should anything change with UK law that affects this template, we will update it, notify you and then provide you with the updated version at no additional cost.
If you are only disclosing confidential information in one direction, then you may find our One-Way Non-Disclosure Agreement more suitable – click on the link.
For a preview of the guide to this template, please see our very similar Simple NDA and scroll down to the heading "Clauses in this Simple NDA".