One-Way Non-Disclosure Agreement
Our One-Way NDA Template:
Free guide to assist you
Drafted by a UK specialist
Reliable protection for you
Simple and quick to complete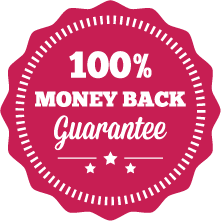 How Does It Work?
1. Download

2. Edit

3. Print

4. Sign
If your business needs to disclose information confidentially, you will want to have our One-Way Non-Disclosure Agreement on hand. Whether you are just getting started or you are developing a new product, you want to protect your business ideas and other confidential information. UK copyright laws do not protect ideas, so if you want to make sure no-one steals your idea, you need to have them sign a One-Way Non-Disclosure Agreement before you share your ideas with them. You should also give this agreement to anyone making or designing prototypes for you.
The basic text of the agreement states that the information you are discussing is for a specific project. They are bound to silence regarding your important information.
People also call this agreement a confidentiality agreement or an NDA. Whatever name the document goes by, our template will protect your ideas and confidential information all the same. If you need more general information about NDAs, here's what Wikipedia says about them.
Using our One-Way Non-Disclosure Agreement Template
We strive to provide great value for money. You can purchase this agreement here for far less than a high street solicitor would charge. In doing so, you won't be compromising the legal protection provided by the agreement. A UK specialist solicitor drafted this document, so you can buy from us with confidence. Our template isn't full of legal jargon that can be difficult to interpret.
If you need to add something in the agreement, our template is fully customisable. You will be able to use it as many times as you need to. We offer free updates as they become available at no further charge.
Our One-Way Non-Disclosure Agreement will be easy for you to follow and we even include a guide to help walk you through the process (for a preview of the guide to our very similar one-way confidentiality agreement click on this link). If you prefer a simpler or shorter form, then you can use our non-disclosure letter template – click on the link.