Business Transfer Agreement
Our Business Transfer template:
Use to transfer/sell a business and its assets
Lawyer-drafted template for reliability
Full guidance notes included
Cost effective legal certainty
Money back guarantee!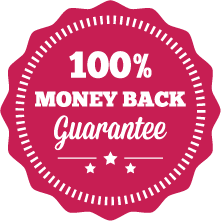 How Does It Work?
1. Download

2. Edit

3. Print

4. Sign
This is our Business Transfer Agreement template, which is for use when transferring or selling a business and its assets. Often referred to as an "asset sale agreement", this contract works to transfer the business (i.e the name/ brand and customers) and the other assets used by the business to the buyer.
This Business Transfer Agreement template is suitable for selling the business to or from any type of legal entity, such as sole trader, partnership or limited company.
The contract is suitable for the sale and transfer of any size of business, but it is best suited to a small to medium-sized business.  For the sale and purchase of a bigger or more valuable business, the buyer will normally require more detailed warranties, among other things. The contract would need to be a lot longer and more detailed than this simplified agreement as a result.
That said, this is our most complex template, and normally you should not tackle it without legal advice. However, if you are (a) confident and (b) prepared to put the time in to adapt it to your own needs (with the help of our guide), then it should suit you.
Draft Your Business Sale and Transfer Agreement
This template was drafted by our co-founding lawyer David, who is an expert commercial lawyer with twenty-five years' experience. As such, you get a template that we have carefully drafted for a lay-person to be able to use.
We have drafted our contract template in a shortened, plain English format. It is free of legal jargon, whilst remaining comprehensive. We have written guidance notes which take you through every clause in the agreement. They explain the nature of the clause and exactly what to edit. To get a better idea of the contents of the template before you buy, please have a look at the guide – click here.
Download our business Transfer Agreement template in Microsoft Word format once purchased. You can simply download it to your computer and edit it as you need. We personally draft all our templates, and we are ourselves commercial and business lawyers. So we have absolute confidence that you will find our template suitable for your needs.
Satisfaction Guaranteed
If you buy the Business Transfer Agreement template and it is not suitable, contact us. If, for any reason, you are not entirely satisfied, then we will refund your payment without question. That is our 100% satisfaction guarantee!
You can easily edit the Business Transfer Agreement template to fit your specific needs. It comes with full guidance notes which you can read here. We include a copy with the download. You can then easily refer to them when you are drafting your contract.
There are a range of clauses and schedules in the agreement. Please browse through the guide to get a full understanding of the template before you buy it.
If you are not paying the full price for the business at the point that you buy it (i.e. you are deferring part or all of it and paying it, for example, by instalments), then you may also want to put in place a loan agreement to cover how and when you pay the price. Please see our list of Related Templates to the right for the different loan agreements and security you may need.
Key Considerations When Purchasing a Business
If you are the purchaser of the business and its assets, then you should familiarise yourself with the requirements of the "TUPE" legislation. Our guide includes a brief summary of how the TUPE Regulations affect business purchases where there are employees in the business.
This legislation addresses what will happen if the company has employees. When a business is purchased as a going concern, then the TUPE legislation applies. It requires that the employees of the business also transfer over, along with the business assets.
The transfer of employees might be something that you are not familiar with. If so, you might wish to seek the advice of a legal expert on this.
If you would like more information on the Transfer of Undertakings (Protection of Employment) Regulations 2006 see the ACAS guide to TUPE.