Our Loan Agreement template:
Suitable for unsecured loans

Full guidance notes included

Plain English; easy to edit and complete

UK-solicitor-drafted template for reliability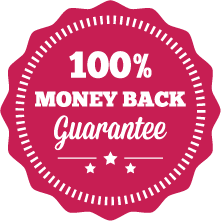 How Does It Work?
1. Download

2. Edit

3. Print

4. Sign
Use our template loan agreement to document a private loan. It is always advisable to document the loan's having been made and the terms of its repayment (including interest) in writing to avoid arguments at a later stage.
The loan agreement template is written in plain English and is simple yet comprehensive enough to document the terms of the loan clearly. This template is for an unsecured loan.
This type of private, or personal, loan agreement is commonly used to document a loan made between family members or close friends, but can also be used for loans to, or between, companies – the latter would include a director's loan to his company.
Do you need a Secured Loan Agreem
ent instead?
Loans to strangers (or limited companies) should ideally be (a) guaranteed or (b) secured against a valuable asset – if this applies, try instead our:
For director's loans, you should also consider if you want to take security at the point you make the new loan to the company, because adding security at a later stage (particularly when the company may be struggling financially) may well be invalid. The agreement template is in Word format and is governed by UK law. For an overview of the agreement, see the preview of our guidance notes on the template or, for a sample, you can click the preview button to the right.
When to use our Loan template
A loan agreement should be put in place to document the terms of any modest to significant loan. With an agreement in place, there can be no subsequent dispute or arguments over the terms that the loan was made on (or indeed if it was ever made). It should be put in place when the loan in being made ideally; preferably not later on.
This standard UK loan template has been kept simple and can be completed within 15 minutes. Our full guidance notes that come with the template will make it easy for you to adapt this template to suit the loan you are making. If you should need any further assistance in completing your template or have any queries, then do not hesitate to contact us by telephone or email.
Our experienced UK solicitor and co-founder of this website, David, drafted this template specifically for ease of use.
For a list of our other loan agreements click here or use the links on the right. For Wikipedia's commentary on such agreements, click here.