Codicil To Change Executor
Our Codicil to Change Executor template:
Easily change the executor of your will
Now over 300 change of executor codicils sold!
Takes less than 10 minutes to complete the codicil
Full guidance notes included with the template
UK-solicitor-drafted template for reliability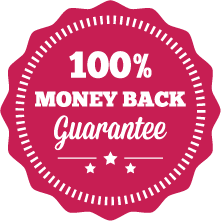 How Does It Work?
1. Download

2. Edit

3. Print

4. Sign
This Codicil to Change an Executor of a will is a version of our standard codicil template which has been pre-completed for you.
A codicil is a simple way to change a will. Once completed the codicil needs to be kept with the original will.
Change Executor of a Will
Use this codicil template to appoint a new Executor to your Will, or to change an existing executor.
Using our template, you can easily create a legally valid and binding document, without the need to pay expensive solicitors.
This template has been carefully drafted for you by David, our co-founding solicitor. So you get a document that you can rely on to save you time and money, enabling you to complete this simple legal matter yourself.
One of our best-selling templates, now with over 300 sold!
If you need to make other changes to your Will using a Codicil, then please have a look at our other codicil templates:
Using our Codicil to Change Executor Template
The template should only be used for changing executors of a will before death.
The Word template download of our Codicil to Change Executor comes with full guidance notes. It is like filling in a form and takes most people less than ten minutes to read and complete. It really is that simple.
We get a lot of people say to us 'I want to change the executor of my will'. This template does just that.
The template can be used for any Will that has already been created in the UK (it is suitable for use in Scotland, as well as in England & Wales). Also perfect for adding an executor to a will. It is also great to use to change executor.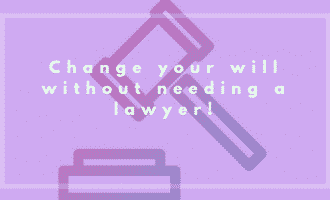 Once purchased, you can download the template in Word and then complete it on your computer before you print it.
Once printed, you will need to sign the Codicil in the presence of two other people, who must then add their signatures to the Codicil.
Do not get a person who is a beneficiary under the Will to witness your signing the final document. They must be independent witnesses. The guide that comes with the codicil explains all of this is more detail, so simply follow the guide carefully.
When signed, we would suggest that you:
keep the original of the codicil with your latest Will; and
let your loved ones know where you have stored both of them.
For a preview of the guide that accompanies the general codicil template, please click here and then scroll down that page. Check out Wikipedia's take on what an executor of a will is.
Changing Executor Made Simple
Our aim is to make it as easy as possible to do basic legal matters, without the need to incur the cost of hiring a lawyer.
As practising solicitors ourselves, we know that the cost of hiring a lawyer is expensive. That's why we create document templates for you, like this codicil to change an executor of a will.