Codicil to Leave Gift To Charity
Our Codicil to Leave Gift To Charity template:
Pre edited for leaving a charitable gift
Lawyer drafted for reliability
Written in clear, plan English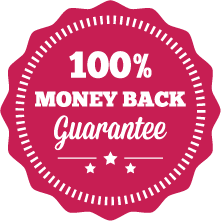 How Does It Work?
1. Download

2. Edit

3. Print

4. Sign
This Codicil to Leave Gift To Charity template is a version of our general codicil template. We have pre-edited for you to make provision for your leaving a gift to a charity.
If you need to amend your will because you have decided to leave a new gift to a charity, then a codicil is an easy way to amend the will. There is no need to create a whole new will, as a codicil operates to amend your existing will legally and validly.
One of our co-founding solicitors has written this template. It is suitable for use with any UK last Will and Testament (so England, Wales, Northern Ireland and Scotland). It is a variation of our general codicil template. That template has not been pre-edited to cover any specific changes to a will, but covers making new gifts to charities, appointing additional or replacement executors and other matters. Please click on the above link if you need the general codicil in order to make other changes.
Using our Codicil to Leave Gift To Charity template
A codicil is ideally used when you are going to make just one change to your will. If that is the case and you just want to amend the will to leave a charitable gift, then do use this template. If you want to make multiple changes, then instead we suggest you use the standard codicil template.
Once you have edited the template to suit your needs, then print it off and very carefully follow the signing instructions that are in the guide that accompanies the codicil template. It is important that you sign it correctly so that it is valid.
If you would like to preview the guide to the standard codicil, then please click on this link and scroll down to the section about the guide.
Should I make a new Will instead?
If however you intend to make extensive changes to your will, then we recommend that you create a new will. With any of our Will templates, you can do that in just a few minutes. You can find our full range of Wills here: click on this link. We are sure there will be a will template there to suit you.