Assured Shorthold Tenancy Agreement
Our Assured Shorthold Tenancy Agreement template:
easy to customise to your requirements
UK lawyer-drafted template for peace of mind
full money-back guarantee if not satisfied
cost-effective legal certainty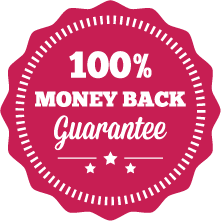 "The service is so simple to use, the documents are clear and concise and the service is the best for value for money in the market by some distance!"
– Mr S of Leavenheath [Assured Shorthold Tenancy Agreement and Inventory]
How Does It Work?
1. Download

2. Edit

3. Print

4. Sign
This is our standard Assured Shorthold Tenancy Agreement template. It is designed to be used when, as a landlord, you need to put in place a tenancy agreement for the letting of residential property. It is ideal for lettings on a relatively long-term basis (or potential long-term basis), but is suitable for both short term and long term letting of residential property. The "assured shorthold" is the most common basis for such a tenancy. Follow this link if you need to know more about what an assured shorthold basis is usually all about: https://england.shelter.org.uk/housing_advice/private_renting/assured_shorthold_tenancies_with_private_landlords. This type of tenancy agreement puts in place a robust and detailed agreement. You can customise it to suit your individual requirements.
The template has been drafted by David, our co-founder and lawyer of more than twenty years. This ensures that you can rely on the document being up-to-date and legally comprehensive. Our detailed guidance notes (free with the template) offer a clause-by-clause explanation of the document and make producing the final draft quick and easy for you. A copy of the guidance notes are available here: guide to this assured shorthold tenancy agreement.
Tenant Fees Act 2019 – for England only
Under the new residential tenancy laws that came into force on 1 June 2019 for tenancies in England, you should now be following the new rules when issuing new tenancies: The Tenant Fees Act 2019. (Click on the link for details of the changes.) These new rules:
severely curtail what landlords can charge as extras; and
set rules on the maximum amount of deposit they can demand form a tenant.
Using Our Assured Shorthold Tenancy Agreement Template
Once purchased, you can download our template for an Assured Shorthold Tenancy Agreement in Word format at the click of a button. You can then easily edit it to suit your own needs. We offer a full money-back guarantee if you are not happy with your template document for any reason.
Once purchased, you can re-use the template as many times as you want for creating tenancy agreements at no further cost. We keep our templates under review to ensure they are up-to-date. When we update a template that you have bought, we will notify you by email and you will get a free updated template.
Our Tenancy Agreement template is for letting a single residential dwelling to a tenant or tenants. Our agreement can also be used where you want a guarantor for the tenant's obligations. The tenancy agreement not only comes with a guide to help you fill it out, but also some helpful notices at the start of the agreement on how to deal with it and other related issues, such as holding the deposit in an approved scheme.
Assured Shorthold Tenancies
An Assured Shorthold Tenancy Agreement is a legally binding document for a tenant and landlord to sign. This document is for a specific type of tenancy. The most common type of residential tenancy agreement used in England and Wales is the assured shorthold tenancy.  The tenant will have the right to stay in a property for a certain period of time. This is of course subject to their paying the rent and abiding by the terms of the tenancy agreement.
The Assured Shorthold Tenancy typically lasts for six months and up to a year. During that time the landlord cannot evict the tenant without proper cause. After that, the tenancy can roll on from month to month. This continuation is subject to the tenant's continuing to pay the rent and comply with the terms of the tenancy. If the landlord wants to end the tenancy, he must serve the correct notices. He may also need a court eviction order if the then tenant fails to leave.
To assist you further, we also have available to go with this template:
If you would like to see the full range of our residential property templates click on this link.