Our Inventory template:
UK-expert-drafted template for reliability
Easy-to-complete with guidance notes
Includes a schedule of condition
Full money-back guarantee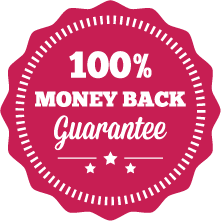 "The service is so simple to use, the documents are clear and concise and the service is the best for value for money in the market by some distance!"
– - Mr S of Leavenheath [Assured Shorthold Tenancy Agreement and Inventory]
How Does It Work?
1. Download

2. Edit

3. Print

4. Sign
This is our inventory template. It has been drafted with assisting the private landlord in mind and is suitable for a residential flat or a house.
Our inventory template is for residential tenancies, whether furnished or unfurnished. We have enhanced our template, to allow you to add a photographic schedule of condition. This is important so if damage or dirt is there at the end of the tenancy, as a landlord, you can charge the tenant for the repair bill or reasonable cleaning costs. This becomes even more important should you permit the tenant to have a pet at the property. If you do, use our Pet Policy template too.
We have designed it to be used when you want to let residential property. It can be customised to suit your individual requirements.
David, our co-founder and solicitor of over twenty years, has produced the template. This ensures that you can rely on the document being up-to-date and legally comprehensive. Our detailed guidance notes (free with the inventory template) make completing the final inventory simple and fast. A copy of the guidance notes are available here: guide to this inventory template.
How To Use Our Inventory Template
You can download this template for an inventory in Word format once purchased. Then you can easily edit it to suit your own needs.
We provide a full money-back guarantee if you are not happy with your template document for any reason.
When you have bought it, you can reuse the template as many times as you want for creating inventories at no further cost. We keep our templates under review to ensure they are up-to-date. When we update a template that you have bought, we will notify you by email. Then you will get free access to the updated template.
For easier check-ins and check-outs
Our free guide as to how to fill out the Inventory template includes some practical tips on (a) how, why and when to use it, and (b) dealing with deposit holding schemes at the end of the tenancy in the event of the tenant having caused damage. You should take great care over the check-in process when accepting a new tenant and the corresponding check-out process when a tenant leaves, to ensure all facilities and contents work and are in good order.
This is important (a) whenever you have to make a claim on the deposit or (b) if the tenant claims something was not in good order shortly after he has moved in. You will find having an accurate inventory invaluable as part of any claim on the deposit where a deposit protection scheme holds it, as you can use the document as proof as to the situation.