Section 21 Notice (Form 6A) – for England
Our Section 21 Notice to Quit template:
UK government template
just follow the link to the free UK government form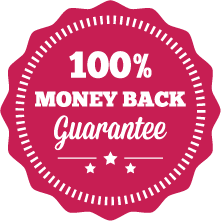 How Does It Work?
1. Download

2. Edit

3. Print

4. Sign
This is only for use in England (not including Wales).
In a tenancy situation you have several documents you might need to use. The Section 21 Notice to Quit comes in the form set by the government and called form 6A.
When a landlord or tenant wishes to end the tenancy, important steps must be pursued because there is a strict legal procedure in place. A tenancy agreement has a start and end date, but a tenant can assume that they can create another agreement with the landlord if they do not receive a Section 21 Notice to Quit. Likewise the landlord may assume the tenant wishes to stay for another term, especially if they have not moved out at the end date.
The Housing Act of 1998 states that a landlord can provide this Section 21 Notice to Quit to any tenant to recover possession of the property. The landlord does not need to provide a reason for the Section 21 Notice to Quit. A Section 21 Notice to Quit cannot be used for an eviction before the end of an initial fixed term or to end the initial fixed term early. (A section 8 notice should be used for that purpose if there has been a breach of the tenancy by the tenant e.g. a failure to pay rent.)
Using the UK government Section 21 Notice to Quit
The basic purpose of the Section 21 Notice to Quit is the clear intention to have no desire to continue with the current agreement or sign a new one, once the tenancy agreement end date is up. All landlords who wish to quit a lease must present the Section 21 Notice to Quit. A failure to do so could become a legal concern in the courts. The document must be written and served by the landlord at the appropriate time. Verbal communication shall be deemed legally invalid.
Here is the link to the free UK government Form 6A – simply click on the link and download it to your computer: https://assets.publishing.service.gov.uk/government/uploads/system/uploads/attachment_data/file/876592/200324_Form_6A__1_.pdf
You can download the document to your computer, save it and reuse it at any time. No payment is necessary. Disclaimer: as this is not a Legalo form and we are not selling a document to you,  we offer no advice to you on it and no warranty as to its suitability and use.