Our Rent Arrears Letter template:
Create in 5 minutes or less
Reusable template
UK Solicitor-drafted
Take action with ease & peace of mind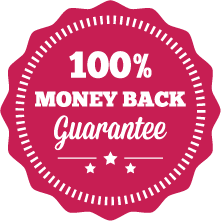 How Does It Work?
1. Download

2. Edit

3. Print

4. Sign
Use our Rent Arrears Letter template when a tenant is late in paying their rent.
You should send a rent arrears letter as soon as the rent payment becomes overdue. So you can hopefully secure payment as quickly as possible. Hopefully you can stop late payment becoming a habit or getting out of control. In many instances late payment will be an oversight on the part of a tenant. This is more common if the tenant hasn't set up a standing order for payment.
If the reason for payment is more serious, then the sooner you send your payment reminder letter, the better. You will then be able to commence possession (eviction) proceedings should it come to that. Before starting any eviction proceedings, you would want to be able to demonstrate to the court that you have demanded the overdue payment and given the tenant a second chance to pay up in order to avoid eviction.
Our Late Rent Reminder Letter
Our template letter has been drafted so that it acts as a reminder to the tenant that the rent is overdue and sets a requirement to bring the arrears up to date within no more than seven days.
The letter is concise and sets out the key information that you should provide to the tenant. This includes a note of the amount of the rent arrears and confirmation of the dates to which the rent relates.
Download the letter template in Word format and edit it before printing, signing and sending it to your tenant.
In addition to this first letter that should be sent to a tenant we also have a Rent Final Demand Letter template that can be sent to the tenant if the rent remains unpaid after sending this initial rent arrears letter. The final demand letter takes a much more serious tone. It advises the tenant that, if the rent remains unpaid, then you will issue proceedings for repossession.
Hopefully by sending a letter to the tenant, reminding them that their rent is overdue, it will resolve the matter without your having to take further action.