Our Rent Final Demand Letter Template:
Avoid on-going non-payment
Send to warn of legal action
Solicitor-drafted for your peace of mind
Protects your legal position
Draft in under 5 minutes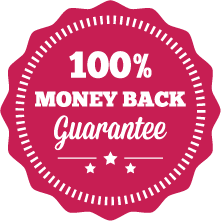 How Does It Work?
1. Download

2. Edit

3. Print

4. Sign
Use the Rent Final Demand Letter to send to your tenant if they have not paid rent. Use it after sending them an initial rent arrears reminder letter. (If you need a template for such an initial letter, then please see our Rent Arrears Letter template here.) You should always send a final demand letter before starting any legal proceedings lawfully to evict a tenant who has not paid the rent. This is in order to:
give the tenant a final chance to put matters right; and
also, if the tenant still fails to pay, ensure that you have evidence that, before starting the eviction process, you tried to get the tenant to pay up.
If you have sent an initial chaser letter for the unpaid rent and the tenant has ignored it, do not delay. Send our final demand letter as a follow-up promptly after the deadline in the initial reminder letter has expired.  Then get yourself ready for any possible eviction action. You will then be ready if the tenant also ignores the final demand letter.
Our Final Demand Letter Template
A UK Solicitor drafted our template letter. It sets out the key information that you should provide to the tenant. You can then follow up on the letter and serve the necessary form of notice to begin eviction proceedings in the court if the tenant still does not pay the overdue rent after receipt of this final demand letter.
We have drafted the letter in Word format, so that you can download it. Then edit it at your computer, print and sign it. Then send it to your tenant.
This letter acts as a formal warning that you will commence eviction/possession proceedings if the tenant does not bring the rent arrears up-to-date promptly. So you should ideally send the letter by recorded delivery post ("signed for"), special delivery or a guaranteed-next-day delivery service. Then you will be able to provide evidence in any subsequent eviction proceedings that you sent the warning letter. You can also prove delivery with these methods.
If you have any need for help with using our templates, you can always contact us.