Deed of Variation for a Lease
Our Deed of Variation for a Lease Template:
Vary commercial or residential leases with this template
UK-expert-drafted for your peace of mind
Easy to customise
Full guidance notes for easy editing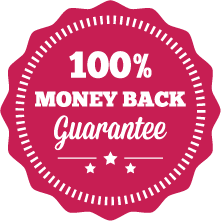 Thank you David, excellent service
– Mr M of Airdrie
How Does It Work?
1. Download

2. Edit

3. Print

4. Sign
You can use this deed of variation for a lease template to vary the terms of a lease of a property in England and Wales. Not for use for property situated in Scotland.
For the terms to be legally varied, both the landlord and the tenant must agree to the variation and sign a Deed of Variation to make the amendment binding. Our template comes with optional clauses, meaning it can be used whether or not the lease:
1. is a commercial lease or a long residential lease;
2. has been registered with the Land Registry;
3. has a third party guaranteeing it;
4. (for a commercial lease) is classed by the Landlord and Tenant (Covenants) Act 1995 as a "new" or "old" lease; or
5. (for a commercial lease) includes a right for the business tenant to ask to extend the lease when it expires ("security of tenure").
Where you want to vary the lease to grant the tenant a lease of a new site or additional building (or part of one), it is better to issue a fresh lease. We have a commercial lease template available for this. Our guide to the deed of variation also explains about this if you want to read more.
Where the variation is to surrender part of the site, instead you should use a deed of surrender (please see our deed of surrender of lease template for this), and if there are any other changes to the remaining site, then use this deed of variation for that remainder.
Using this Deed of Variation for a Lease template
David, our co-founder and experienced solicitor, drafted this template. It is easy to edit and complete, whilst legally comprehensive. Our guidance notes provide step-by-step instructions on editing the Deed and make completing the final document simple. A copy of the guidance notes are available here: guide to this deed of variation for a lease template.
Download this template in Word format at the click of a button once purchased. You can then easily edit it to suit your own situation.
We provide a full money-back guarantee in case you are not happy with your template document for any reason.
Once purchased, you can reuse the template as many times as you want. You can then create further deeds of variation at no further cost. We keep our templates under review to ensure they are up-to-date. When we update a template that you have bought, we will notify you by email and you will get a free updated template.
If you would like to see our other commercial property templates click on the link.
Registering the Deed of Variation at the Land Registry
For the Land Registry's guide on how to register the deed of variation once signed, click on this link and then scroll down to the heading, "2.2 Use of deeds of variation".