Deed of Surrender of a Lease
Our Deed of Surrender of a Lease template:
Expertly-drafted template for reliability
Easy to complete with full guidance notes
Cost-effective legal certainty
Full money-back guarantee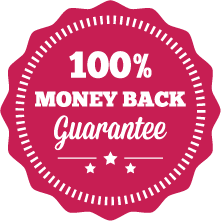 How Does It Work?
1. Download

2. Edit

3. Print

4. Sign
This is our Deed of Surrender of a Lease template. You can use this template to create a legal deed for a tenant to surrender a commercial lease agreement to their landlord. Also you can use it to surrender a residential lease. Use it for land / buildings in England and Wales, but not Scotland.
You can easily complete this document to effect the surrender of any type of lease.
An experienced lawyer (David, our co-founder) drafted the template for reliability and to make it simple to complete. Detailed drafting notes are included with your download and you can read an abbreviated guide that covers the clauses unique to this Deed of Surrender – click the link.
Using this Deed of Surrender of a Lease template
You can download the template in Word format and save it to your computer. Then you can quickly edit and complete the Deed.  Once completed both the landlord and the tenant need to sign the deed in the presence of a witness, who must then add their signature to the Deed.
You can reuse the template as many times as you wish. However, you might only need this particular type of template once. Nevertheless, we will email you with a free updated template if the current one is amended in the future. Legalo provide you with a template for life at no further cost.
What is a Deed of Surrender of a Lease?
The landlord and tenant use a deed of surrender of a lease to return the property to the landlord:
where the tenant no longer wishes to lease the property; and
the tenant agrees with the landlord to return it early.
It is ideal for surrendering a lease created from a business lease agreement template, such as the one we also offer.
Our Deed of Surrender of Lease template is for use where the landlord and tenant have agreed to terminate early. For a lease that is registered at the Land Registry, you can use a TR1 to surrender it. However, most parties prefer to use a deed of surrender, as it is a more appropriate starting point. The Land Registry actually recommend you use a deed of surrender.
Options in our Deed of Surrender
This deed of surrender incorporates various options, so it is appropriate whether or not:
1. the lease is "old" or "new" lease for the purposes of the Landlord and Tenant (Covenants) Act 1995;
2. there is a guarantor of the tenant's obligations under the lease;
3. the lease is registered at the Land Registry; or
4. there is an option to renew the lease on expiry (called "security of tenure").
We have designed this deed of surrender so you can use it to surrender the whole of the leased site. However, with suitable adaptation, you can use it as a surrender of part of the leased site.
If the landlord is granting a new site to the tenant as part of the surrender, use a separate document. You would issue a new lease for that new area and sign it at the same time as the surrender. A template for a commercial lease for this purpose is available from Legalo's website.
If you would like to read further information on what a Deed of Surrender is, then have a look at this page on the Investopedia website.
Click the link to see the full range of commercial property documents we offer. If there's ever anything you need that you cannot find quickly, just get in touch with us, as we are always happy to help.