Our Zero Hours Contract template:
Drafted by an expert UK solicitor for reliability
Use when taking on an 'ad hoc' worker
Includes full drafting notes for easy editing
A cost-effective alternative to using a solicitor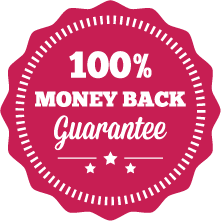 How Does It Work?
1. Download

2. Edit

3. Print

4. Sign
Our Zero Hours Contract Template is simple to edit and complete, with minimal cost and fuss. So you can use it as a cost-effective solution to putting in place a reliable and well-drafted contract.
With the download of the contract, there are a full set of guidance notes. They take you, step-by-step, through completing the contract.
Why use a zero hours contract? / What is a zero hours contract?
People often ask when to use a zero hours employment contract. Our Zero Hours Contract Template constitutes a formal contract for use by a business to set out the terms of engagement of casual workers who form part of their bank of available workers. Mostly you use zero hours contracts for:
piece workers; or
on-call workers.
It is intended for use by an  employer who wants to be able to employ the worker on a genuinely ad hoc "as and when needed" basis. In such an arrangement, there is no guarantee of work from the business. However, the worker is expected to be available to work when offered.
Rather than having to issue a new contract every time that work is offered and accepted, the contract is drafted so that its terms will apply to each assignment.
NB It should not be used for workers who work regular hours on a frequent basis. Instead, they should be:
classed as employees;
made permanent members of staff; and
given all the rights to which employees are entitled.
To read more about zero hours contracts, see the Wikipedia page on them.
What clauses are in a zero hours contract?
The contract covers the standard variable matters, such as the employee's amount of pay, their holiday entitlement and termination of the engagement. You can custom the clauses to suit your requirements within our template.
Small Business, Enterprise and Employment Act 2015 & exclusivity
Businesses using these contracts are now banned from enforcing an exclusivity clause stating that the worker cannot work elsewhere. This template accordingly permits the worker to work elsewhere. (This ban came into force on 26 May 2015.)
What does a zero hour contract mean for employment status?
This contract presumes that the worker is genuinely not an employee. This can never be guaranteed. It depends on the actual working arrangements that the business operates in practice. If the worker is classed as a "worker" rather than an employee, there are then only limited employment rights to which he is entitled. However, businesses that use zero hours contracts are warned that if they get into a pattern of regularly offering work, which is generally accepted, they risk a challenge to the status of the worker.
Guide to our Zero Hours Contract
The main part of this template is based on our Employment Contract template (click here for the guide to that template), so below are just the clauses that are unique to the zero hours contract:
2. Job title, status and right to work
In clause 2.1 you should insert the worker's job title. Also insert the name of the supervisor or line manager that they will report to, if relevant to your business. Clause 2.2 refers to this not being a relationship of employer and employee, as noted above. Clause 2.3 explains that, as this is a "zero hours" contract, there is no obligation on the company to provide work or any minimum number of hours a week.
This lack of mutual obligations (a) to provide work and (b) to accept work is one big factor in demonstrating that this is not a relationship of employer and employee. If in reality there are habitual or regular working patterns, then this may cause the problem that the worker becomes an employee. Clauses 2.4 and 2.5 are in a similar vein. Clause 2.4 refers to each period of work as an "assignment", and that there is no continuing relationship between assignments (as there is no obligation to offer or accept work for the parties).
Clause 2.6 includes a promise from the worker that he can work in the UK, but this does not change the fact that the onus is on the company to check the worker's papers and establish that he has a right to work here. There are very harsh fines for engaging illegal workers. Technically, these rules do not apply to "workers", but immigration officers may not distinguish between employees and workers, so compliance as if they were employees is a better precaution.
7. Holidays
Full time workers have a minimum entitlement to 5.6 weeks' paid holiday, just like employees do under employment law (under the Working Time Regulations 1998). Effectively workers accrue holiday hours at the rate of 12.07% of the hours worked (based on 5.6 weeks divided by 46.4 weeks – the latter is 52 weeks less 5.6 weeks). The way we have set up this clause means that at the end of an assignment you will then pay the worker for the accrued holiday in addition to his pay (unless he took it during the assignment). See regulation 14 of the Working Time Regulations 1998 in this regard.
To complicate things further, where someone does not have normal working hours (which may be likely for a zero hours worker), you calculate their holiday pay per hour from their average weekly remuneration in the twelve weeks prior to the date of their holiday (see section 224 of the Employment Rights Act 1996). If the worker does have normal working hours during a relevant assignment and their remuneration includes variable elements such as guaranteed overtime and commission, these will have to be reflected in holiday pay.
9. Sick pay
We have presumed that you do not wish to offer company sick pay that exceeds the statutory minimum (SSP) entitlement. To go beyond just paying SSP may be to start to treat the worker as an employee.
14. Other work
This states that the worker can work elsewhere. It is unlawful to ban a worker from working elsewhere while on a zero hours contract.
Clauses not included in the zero hours contract but that are in the employment contract are ones dealing with:
probation periods;
pensions;
grievances;
disciplinary matters;
a ban on other employment; and
collective agreements with trade unions.