Fixed Term Employment Contract
Our Fixed Term Employment Contract template:
suitable for all fixed term employees
solicitor-drafted template for reliability
includes full guidance notes
100% satisfaction guarantee
Takes less than 15 mins to complete!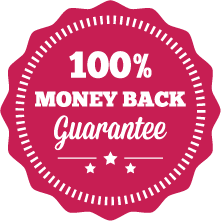 How Does It Work?
1. Download

2. Edit

3. Print

4. Sign
Our fixed term employment contract has been drafted by our co-founding lawyer, David, to be easy to edit and is written in clear, plain English.
This fixed term contract of employment is suitable for all fixed term employees but is ideally suited to your business' junior employees. For more senior staff, such as managers or team leaders, although they would not normally be on a fixed-term, you may find our director's service agreement more suitable.
This agreement template not intended to be used as the basis of a contract for directors of Stock Market listed PLCs (not least since the UK Corporate Governance Code states that any fixed term or notice period in their contracts should be for no more than one year).
Using this Fixed Term Employment Contract Template
Once purchased, the fixed term employment contract can be downloaded. A copy is also available at all times in your customer control panel. You can reuse the template as many times as you need – making it excellent value. With one template, you can put in place a contract with all of your current and future fixed term employees.
Legal protection of fixed-term employees
You should note that employees on fixed-term contracts are protected from less favourable treatment than permanent employees by the Fixed-term Employees (Prevention of Less Favourable Treatment) Regulations 2002. The Regulations have various consequences – see below.
On the expiry and non-renewal of a fixed-term contract, an employee who has the necessary 2 years service (a) will have the protection of unfair dismissal law and (b) should be paid a statutory redundancy payment (if the non-renewal is by reason of redundancy).
If a previous fixed-term contract has been renewed once or more, so that they form a continuous period of employment, then you would add those previous employment periods to the term of the current contract when working out, at its end, if the employee has the necessary length of service to claim such protections.
Employees with four plus years of continuous employment who have their fixed-term contracts renewed are deemed to be employed on a permanent contract, unless a further fixed-term contract can be objectively justified (see regulation 8 of these Regulations).
There is no limit on the duration of a fixed-term contract under these Regulations, but if a first contract is for four or more years and is subsequently renewed, the second contract will be deemed to be permanent unless a further fixed-term contract is justified – the onus is on the employer to prove this.
Restrictions on director's fixed-term contracts
A fixed term or notice period of more than two years in a director's service contract that was entered into on or after 1 October 2007 is unlawful unless it has been previously approved by the company's shareholders. If not so approved, the fixed term will be void and instead the contract will be terminable on reasonable notice (see section 188 of the Companies Act 2006).
As well as this fixed term employment contract template, we offer a full range of employment contract templates in our employment section.
Guide to our Fixed Term Employment Contract
Much of this template is the same as our general Employment Contract template, so for a guide on it please see our guide to our Employment Contract template. Please note the following adaptations:
3. Period of probation – The notes on this clause no longer suggest it should be deleted for temporary or short-term staff.
4. Job title, engagement and length of engagement – Fill in the date of the expiry of the contract in clause 4.2. The words "without the need for further notice" mean that the contract will terminate automatically on expiry without the need for the employer to give notice.
As the employee is on a fixed term under clause 4.2, you should consider whether you are keeping clause 4.3, which permits earlier termination on notice, but note that clause 4.3 would allow either the employer or employee to terminate early on this basis. Removing the right of an employee lawfully to terminate a contract on reasonable notice may make trying to hold the employee to the full term unenforceable (the courts might regard that as a form of slavery and will therefore not force an employee to continue to work for you – but the employee might be liable to you for damages instead). The clause also gives the employer more flexibility. For these reasons we have left clause 4.3 in this template, as we think on balance most employers will prefer this.
The later notes on clause 4 no longer refer to adding in an additional clause 4.5 to deal with temporary or fixed-term workers as, for fixed-term employees, this is covered by the new clause 4.2 noted above.
13. Summary termination – This clause remains and the guide notes that the clause overrides the fact that otherwise this is intended to be a contract for a fixed term.