Our Family Loan Agreement template:
UK lawyer drafted for reliability
simple to edit and complete
ideal for use between family members
can be completed within 15 minutes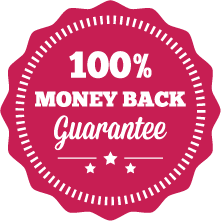 How Does It Work?
1. Download

2. Edit

3. Print

4. Sign
This family loan agreement is a version of our standard loan agreement template that has been customised for use between family members. It does not provide for the giving of any type of security against the loan. For this reason we recommend you use it only between close family members, where you trust they will have the wherewithal to repay the loan when it is due. The template is in the form of a short agreement, which you will find easy to use. (Do not use this template for a loan to a family-owned company – instead use one of our standard, guaranteed or secured loan agreements for that.)
Using this Family Loan Agreement template
Once you have bought the family loan agreement template, you can download it in Word format. You can then easily edit the document to suit your own requirements.
We have drafted the template contract in a flexible manner, to provide for a range of situations. For example, you may decide to charge interest or not to. We have designed the agreement to accommodate both options.
We will always store a copy of the template in your Legalo account. When we update the template, a copy will automatically be available to you in your account free of charge. You will always have an up-to-date copy at no further cost to you. So if you ever need to use the agreement again, just log back in.
Why put in place a written contract?
Even if you are making a family loan, it is prudent to record the loan in writing. One benefit of this is that you can prove the money was a genuine loan, rather than income.
Another advantage is that when people within a family agree a loan they sometimes make it in a very flexible manner. For example, the lender might not ask for repayment for many years. In such circumstances, a written record of the loan will make sure that you all remember what was originally agreed and the amount lent. This can assist unnecessary arguments later on.
Guide to this Family Loan Agreement template
When you buy the template, it comes with a helpful guide to completing it – a walk-through of all its clauses. This makes it very easy for your to complete. For a preview of a very similar guide, please have a look at our guide to our standard loan agreement. Please note the family loan agreement template does not include the clause 6 covenants which that guide mentions. Neither does it include references to making the loan to a company.