Our Licence to Sub-Let template:
Drafted by a UK legal specialist
Easy to customise to your requirements
Affordable legal peace of mind
Our drafting notes provide step-by-step guidance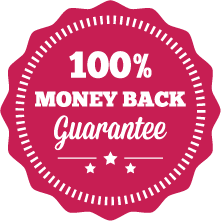 How Does It Work?
1. Download

2. Edit

3. Print

4. Sign
This is our Licence to Sub-Let template. This template was drafted by our experienced in-house lawyer and co-founder, David. This template can be used when a commercial landlord agrees to grant permission to their tenant to sub-let the leased property. As it is designed for property in England and Wales, it should not be used for property in Scotland.
Using our Licence to Sub-Let template
The template can be downloaded in Word format and then easily edited to meet your specific requirements and then saved. It should not take you long and, with the guide that comes with the template when you buy it, you will find the whole process easy.
When using a template to create your own lease agreement for your business it is important to make sure that both parties are in agreement. If they are not, then professional advice from a solicitor should be obtained.
Our document is drafted in a generic format that enables you to customise.  With our free guide as to how to complete it, you will find this process quick and easy: guide to our licence to sub-let agreement template.
When to use this Licence to Sub-Let template
This template should be used by a landlord of commercial property when its tenant wants to sub-let the whole of it. As the template includes optional wording, it works whether or not:
1. a guarantor guaranteed the tenant's duties in the lease; or
2. there is "security of tenure" when the sub-lease expires (i.e. a right to renew it).
Our guide to the Sub-Lease Agreement Template, which is available separately from Legalo, includes guidance on security of tenure. Separately and free of charge, we have available the declarations  and notices to contract out of the right for the tenant to renew the lease.
You should put in place a legally binding licence to sub-let whenever you as a landlord consent ot a specific sub-letting of the property or part of it by your tenant. The licence requires that the tenant puts in place a sub-lease in a form of which you approve. This then ensures that you can make provision for protection and remedy in the event of issues arising with the sub-tenant of the property.
If you need the full batch of documents for the sub-letting of a lease, we offer 20% off when you buy them all at the same time using our discount package – click here for more details.
If you would like to see our other commercial property templates click on the link.