Our Settlement Agreement template:
straight-forward and reliable
create a legally-binding contract
guidance notes in plain English
get the peace of mind you deserve at a great price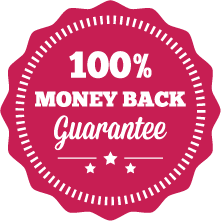 How Does It Work?
1. Download

2. Edit

3. Print

4. Sign
You can use our Settlement Agreement (previously also known as a "Compromise Agreement") to settle and avoid costly claims with your employees.
Not everyone's situation is the same, so we have made sure that you can customise all of our documents to fit your specific requirements. Because our Settlement Agreement template has been drafted by an experienced UK solicitor, there is no need for you to hire an expensive High Street solicitor to draw up a Settlement Agreement for you.
Using our Settlement Agreement template
You may want to use the Settlement Agreement whenever you dismiss an employee if you feel there is a possibility of them bringing a claim. This agreement will state that you both have settled any claims that the employee may have against the business and that the business might have against the employee.
For the Settlement Agreement to be legally binding on the employee, he or she needs to seek legal advice. This could be from (a) a solicitor or (b) an authorised member of a Trade Union. The solicitor, etc must be independent of the employer. They must sign a certificate that proves that they gave the independent advice on the Settlement Agreement. (Our template includes such a certificate.)
The advice from the solicitor, etc will explain to the employee that when the agreement is signed:
the employee will have waived any rights to pursue a claim they may have had against the business.
they can therefore no longer entertain the thought of making a claim; and
the business is also giving up any claims it may have had against the employee.
Our Settlement Agreement is compliant with the Employment Rights Act 1996 and the Employment Act 2002. You can also be sure that the template complies with all of the current employment best practices. The agreement will include a confidentiality clause. This is included just in case the one that should be in your employment contract is absent or insufficient. This means that the departing employee can't release any of your business information. Also they cannot make public the terms of the settlement.
For an in-depth guide all about using a settlement agreement,  please click on this link: How To Use A Settlement Agreement To Resolve An Employment Issue.
Why use a Legalo template?
After you have purchased the agreement, you will be able to reuse it as often as you need to. Once you have bought it, whenever we update this template, for example to comply with changes in the law or best practice, we will let you know and you will receive the updated version free of charge.
As always, we strive to provide you with clear, concise, easy-to-use templates and great value for money. However, if you are not satisfied with the template, you can claim your money back in full. Just contact us and mention our money-back guarantee.