Our Compromise Agreement Template:
quick and easy to complete
drafted by a UK solicitor
legally binding and enforceable
peace of mind at a great price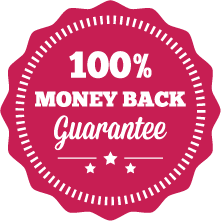 How Does It Work?
1. Download

2. Edit

3. Print

4. Sign
Use our Compromise Agreement (now called a "settlement agreement") to settle potential or actual disputes with employees.
Using our Compromise Agreement template
The Compromise Agreement can be used (a) whenever you dismiss an employee if there is a likelihood of a claim being brought or (b) if you are already in a dispute with an employee but have negotiated a settlement of it. This agreement will provide a binding basis for settlement of any claims the employee has against the business.
For the Agreement to be binding on the employee, he or she needs independent advice on it from a solicitor. The solicitor must sign a certificate confirming the independent advice on the Agreement has been given.
The solicitor will explain to the employee that by signing the Agreement they waive their right to bring a claim against the business. The independent solicitor will also explain to the employee that the business is in turn dropping any claim it may have against the employee.
Our Agreement complies with the Employment Rights Act of 1996, the Employment Act of 2002 and all of the current employment best practices. The agreement includes a confidentiality clause so that the ex-employee can't misuse any of your confidential information, nor details of the terms of the Compromise Agreement.
If you would like more detail on how and when to use a settlement agreement,  please read our full guide on How To Use A Settlement Agreement To Resolve An Employment Issue.
Why use a Legalo template?
Legalo templates are expertly drafted by experienced UK lawyers. The template comes with a clear guide to make using it easy. After buying the template, you can reuse it whenever you need it. Also when we update the template, e.g. to cover changes in the law or practice, we will give you access to the updated version free of charge.
Legalo provides you with clear, concise, easy-to-use templates and great value for money. We also offer a full money-back guarantee in case you are not satisfied with our template.