Consultancy Agreement – For An Individual
Our Consultancy Agreement for an Individual template
easy to use, yet detailed, consultancy agreement
guidance notes in plain English
use it where the consultant is an individual
includes various options to help you get it right for you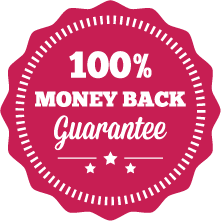 How Does It Work?
1. Download

2. Edit

3. Print

4. Sign
This is our standard consultancy agreement template for use when you are taking on a consultant who is an individual (i.e. who is not trading via a limited company). This type of consultancy agreement puts in place a robust and detailed agreement that is suitable for use by a business taking on a consultant who is:
1. to be an independent contractor and genuinely not an employee; and
2. an individual and is not operating via a company (including a "personal services company").
You can customise this template to suit your individual requirements.  It incorporates various options, so it is appropriate:
1. whatever the nature of the services you are supplying;
2. whether or not there is a right for the consultant to send a substitute on his or her behalf; and
3. whatever the length of the contract: short-term, long-term, an indefinite term or a fixed term.
David, our co-founder and lawyer of over twenty years drafted this template. David's experience at expertise ensures that you buy an agreement template that is reliable and well drafted in plain English.
We also provide (included with the download) a detailed set of guidance notes (free with the template). These notes offer a clause-by-clause explanation of the agreement. With the aid of the notes completing the final document simple and fast. A summary of the guidance notes are available here: guide to this template.
Using our Consultancy Agreement for an Individual template
This template for a consultancy agreement for an individual is available for download in Word format. After purchase, you can then edit it to suit your specific requirements.
Legalo provide a no quibbles money-back guarantee to you in the event that you are not satisfied with your purchase for any reason.
Once purchased, you can use the consultancy template for your own business as many times as you want. You will also get free updates to this template direct to your Legalo account, as and when we update the document. This ensures ongoing peace of mind.
How and when to use our Consultancy Agreement Template
The question of whether a worker is an employee or an independent contractor is not entirely up to the parties – the Employment Tribunal and HM Revenue and Customs both might have their own views on this – what you state in your contract is not conclusive, although, knowing what they look at, can help you to set up your arrangements in such a way that it is more likely the person is genuinely an independent contractor.
If you are in doubt as to whether the person would be properly classed as an employee or an independent contractor, you can use the tools on the HM Revenue website to help identify this: http://tools.hmrc.gov.uk/esi/screen/ESI/en-GB/summary?user=guest.
If you would like to see the full range of our employment templates or our commercial templates click the links.